Artscape Projects
Artscape delivered the art strategy for two new hospital facilities at Oxford Health NHS Foundation Trust.
Highfield Unit Oxford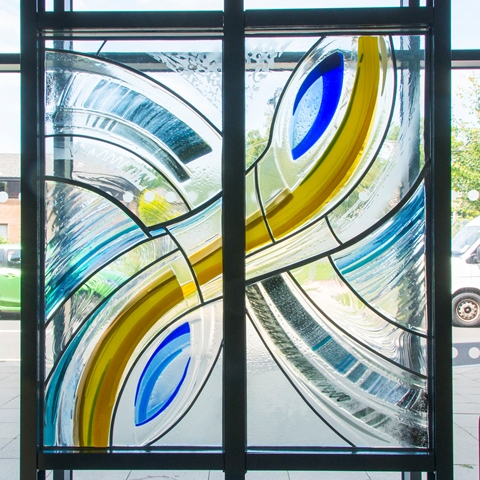 The Highfield Unit Oxford is a state-of-the-art NHS facility, located at the Warneford Hospital in Headington, providing specialist inpatient services for young people aged 11 to 18 with acute mental health needs.
Artscape engaged seven artist artists to work with the young people, staff and teachers, to create unique artworks for the new unit. Artworks include two stained glass windows (pictured), a decorative floor in the reception and photographs for the rooms.
Whiteleaf Centre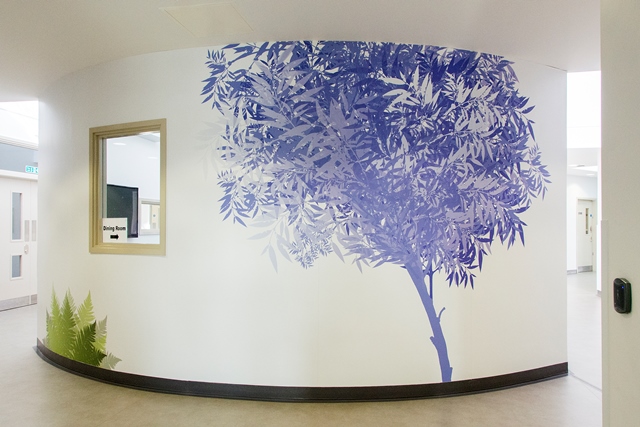 The Whiteleaf Centre is a purpose-built, high quality facility providing mental health care for people in Buckinghamshire. Incorporating four inpatient wards, day hospital facilities, and providing a range of outpatient treatments.
Artscape worked with the design team to embed art into the building and employed lead artist Chris Tipping to work in partnership with patients and staff. Chris developed a garden theme and produced stunning designs to go on to glazed areas in the Resource Centre. In total 30 artists contributed artwork to the new hospital.
We are sorry you did not find this page helpful
Tell us how we can improve this page
Page last reviewed: 13 December, 2017