About us Oxford Health Charity
Legacy donations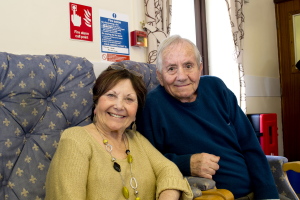 If you are thinking of leaving a donation in your will to one of our services, you can specify exactly which area you wish your legacy to benefit.
Legacies to our charity can lead to major benefits for our patients and service users, both in our community hospitals, mental health inpatient wards and our community services.
With our charity, you have the benefit of knowing that your donation will be spent in the area you have named and could benefit your friends, family and local community.
As none of us know the exact direction medical developments will lead us to in the future, we suggest donors ask their solicitor to liaise with us about the precise wording in their will. This will ensure it is flexible enough to cope with medical innovations and future developments and that we fully understand your wishes.
Some decide to leave a legacy as a 'thank you' for the care they, or a loved one, have received at one of our hospitals, or through the desire to fund medical advances and improvements in care that will benefit their own families and communities in the future.
Taking the time to make a will gives you peace of mind and ensures that the people you love, and the causes you care about most, are provided for.
By leaving a legacy to Oxford Health Charity you will be helping to ensure that future generations benefit from the very best healthcare.
If you would like to find out more about supporting Oxford Health Charity through your will, please contact us.
Oxford Health Charity (reg charity 1057285)
Last updated: 24 August, 2018