The Let's Talk FGM is app aims to to assist professionals in making a sensitive enquiry about FGM.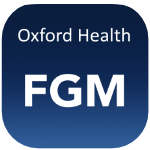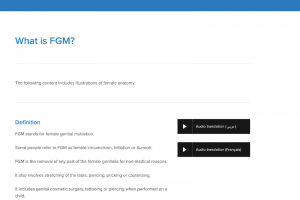 Let's Talk FGM is an iPad app to assist professionals to make sensitive enquiry about FGM.
It incorporates key information on the impact of FGM, why it happens, the law, how to protect children and suggests support for survivors.
Let's Talk FGM presents four films and soundbites of key information in five languages. 
Healthcare professionals.
The app is designed to be used alongside face to face conversations with people who may be affected by FGM.
The 'Lets Talk FGM' iPad app was designed by Joanne McEwan, a public health nurse at Oxford Health NHS Foundation Trust, with the help of FGM survivors and campaigners. It is available for free for download on iPads.
Access
Let's Talk FGM is available for free both as an iPad app and as a responsive website.
Professionals
SilverCloud is an online therapy programme to help with stress, anxiety, mood and depression.