Our tutors
For the Buckinghamshire Recovery College to really work well we have a fantastic team of tutors on board who work incredibly hard. They create and co-facilitate sessions and workshops so that students really benefit and learn about their own mental health, how they can manage it and how they can look after their own wellbeing.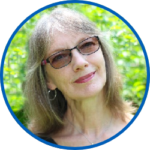 Heide Peck
Peer Tutor
View Heide's profile

Hi everyone, my name is Heide.

My background is in Education, Person Centred Counselling and Residential Social Work, however it is my lived experience of Mental Health challenges that have brought me to the Recovery College, first of all as a student and as time went on as a lived experience tutor.

I have been a peer tutor since September 2017 and feel as passionate about the work we do, as I did at the beginning.

Signing up for one of our courses can be the very first step to re-connect with others in an environment, where stigma has no place, instead where sharing, learning with and from each other, creativity and connecting with others and self becomes possible again.

I feel privileged to be part of such a positive organisation, to be part of building solid foundations for this road towards recovery. Even the longest journey starts with a single first step. Recovery is always possible. I am looking forward to meeting you at one of our sessions and to walk alongside you for part of the journey.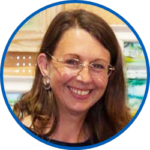 Katy Blunt
Peer Tutor
View Katy's profile

I am currently a Peer Tutor within the Recovery College. I have been working as part of the Recovery College since its start three years ago and have watched the college develop. I have experience of mental health problems and this is how I came to be a Tutor within the College.

 I am an artist and have just had a very successful exhibition in Wendover for Bucks Art Weeks. Previously I ran art classes at the college with Tom Cox and others. I am pleased to say that I am presently involved in co-producing and co-facilitating the Introduction to Recovery College Course.

I have a degree in Theatre Design form St Martins College of Art and Design, London and successfully undertook masters at the Slade, University College London. I am also a qualified secondary school art teacher. I bring all these skills to work at the Recovery College.
Page last reviewed: 3 December, 2021