Our tutors
For the Buckinghamshire Recovery College to really work well we have a fantastic team of tutors on board who work incredibly hard. They create and co-facilitate sessions and workshops so that students really benefit and learn about their own mental health, how they can manage it and how they can look after their own wellbeing.

Sam Parker
Community Health Manager and Tutor
View Sam's profile

Sam's role is to maximise WWSET's physical and mental health related offerings and to develop, manage and deliver numerous new activities and partnerships all of which will aim to improve health levels within the local community.

As a graduate of Bournemouth University where Sam studied a degree in Sports Development and Coaching Sciences, coupled
with her employment experience in both County Sports Partnerships and National Governing Bodies for Sport (working in roles such as Sports Development Officer for 'Get Berkshire Active' as well as time employed by a local authority in the role of Project Officer for an initiative called 'Active Together').

She has a specific interest in helping people from all walks of life to get more active and healthy and also loves spending time with family and friends, playing various sports.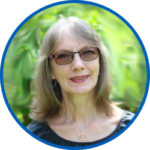 Heide Peck
Peer Tutor
View Heide's profile

Hi everyone, my name is Heide.

My background is in Education, Person Centred Counselling and Residential Social Work, however it is my lived experience of Mental Health challenges that have brought me to the Recovery College, first of all as a student and as time went on as a lived experience tutor.

I have been a peer tutor since September 2017 and feel as passionate about the work we do, as I did at the beginning.

Signing up for one of our courses can be the very first step to re-connect with others in an environment, where stigma has no place, instead where sharing, learning with and from each other, creativity and connecting with others and self becomes possible again.

I feel privileged to be part of such a positive organisation, to be part of building solid foundations for this road towards recovery. Even the longest journey starts with a single first step. Recovery is always possible. I am looking forward to meeting you at one of our sessions and to walk alongside you for part of the journey.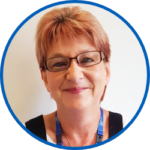 Dawn Shirley
Peer Tutor
View Dawn's profile

Hello everyone, I am Dawn, a lived experience Tutor. I live with anxiety/ depression and panic attacks which devoured my mind body and soul resulting in becoming wheelchair bound for a period in my life.

I started at Buckinghamshire Recovery College as a student and I have now progressed to a peer tutor.

I look to help others through their journey and to offer support, care but most importantly education towards recovery, YOU CAN DO IT, I am living proof you can. "Believe"

Given the correct information, support and a committed and dedicated mind to recovery, you can do it too.

I am hoping I can draw on my personal experiences of mental health difficulties and share some of my life experiences and health challenges to help and support others on a similar journey. The college has given me the skills and confidence to allow me to begin to help inspire others.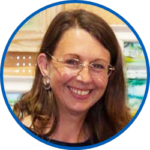 Katy Blunt
Peer Tutor
View Katy's profile

I am currently a Peer Tutor within the Recovery College. I have been working as part of the Recovery College since its start three years ago and have watched the college develop. I have experience of mental health problems and this is how I came to be a Tutor within the College.

 I am an artist and have just had a very successful exhibition in Wendover for Bucks Art Weeks. Previously I ran art classes at the college with Tom Cox and others. I am pleased to say that I am presently involved in co-producing and co-facilitating the Introduction to Recovery College Course.

I have a degree in Theatre Design form St Martins College of Art and Design, London and successfully undertook masters at the Slade, University College London. I am also a qualified secondary school art teacher. I bring all these skills to work at the Recovery College.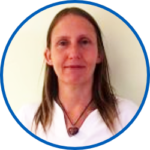 Willow Hopkins
Peer Tutor
View Willow's profile

Hi, I am Willow Lived Experience Peer Tutor I have Mental Health Lived Experience of Psychosis & Addictions, spending 2 months in Whiteleaf stuck in an alternate reality. The tools I found within me for getting back to & remaining in reality are the same content as the courses I co produce & facilitate with Angela my Co Tutor.

All these tools from Nature & our own Bodies systems have been paramount to my ongoing Mental Health healing process, which I feel is a long, nonlinear yet rewarding journey.  I am passionate that by individually embracing our own unique diversity of how we are all wired differently, that this has become my favourite tool & I believe once we understand how we work, we can find where we fit in & step out of our comfort zones. This has been my experience & I feel very fortunate working in this role & hope that we as a team help others to find this place within themselves know they are not alone & find ways to spark healing processes for themselves too.
Angela Thornton
Peer Tutor    
View Angela's profile

I attended the Recovery College as a student whilst recovering from a mental health illness, this gave me a safe and secure place to learn about my emotions and find my own personal coping strategies. I have a background working in administration, counselling and addiction support services, specifically trained in group work. I also have a strong interest in self-development and spirituality.

I am grateful that I had the wonderful opportunity to become a Peer Tutor, initially on the Spirituality course in November 2017.  I have since gone on to co-produce and co-tutor further courses on Benefits of Nature for Mental Health, Benefits of Pets for Mental Health & Understanding Emotions through Chakras. My role is very rewarding and has allowed me to learn and develop new skills.  I am enthusiastic about working with others to help them manage their own individual recovery journey.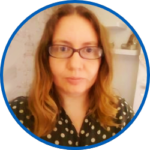 Charlotte Pardy MA
Yoga/ Wellbeing Instructor
View Charlotte's profile

I love being a counsellor in my private practice, and over time I felt we as a profession really need to understand and promote wellbeing in the connection between our mind, body and breath.

I have studied to be a yoga teacher for three years to do just that. My yoga courses invite you to come and explore this mind-body-breath link and how we can use this in recovery.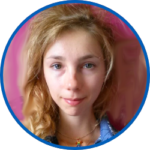 Maya Janecka
Peer Tutor
Page last reviewed: 25 June, 2021