Eligibility
Buckinghamshire Recovery College (BRC) offers courses to individuals who currently access Oxford Health NHS Foundation Trust (and other mental health services), their supporters, their friends, family and carers.
The college also offers teaching and coaching to staff members from Oxford Health and other organisations who may want to develop personally, and/or learn ways in which to support others with their recovery.
Inclusion:
People over the age of 18 years old.
People who live in Buckinghamshire, or are employed by Oxford Health NHS Foundation Trust.
Students can attend BRC providing they are registered, a maximum of three courses may be attended in a term.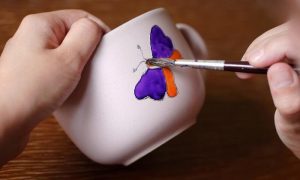 Student Pathway
Step 1: Contact Us
Call 01865 901515 or call/ text 07748328758 or email us at:
BuckinghamshireRecoveryCollege@oxfordhealth.nhs.uk
Step 2: Attend Enrolment day and Choose a course(s)
Have a look at the timetable on our website or email/phone the College team. You can contact us to discuss what you would like to gain from the college and what we may be able to offer you.
Prospective students are encouraged to attend an enrolment day in order to have an Introduction to the Recovery College and have an opportunity to meet and discuss courses with college tutors.
It will be expected that new students will attend an "Introduction to Recovery College Course" prior to undertaking further courses.The College recognizes that some students may not be able to attend an Induction and enrolment day and where possible will accommodate students.
Following enrolment day and after discussion with course tutors' students will be notified of which courses they can attend.
Step 3: Attend the course(s)
Step 4: Review course and feedback
Once you have completed courses you will be presented with a certificate of achievement and have the opportunity to speak with your course tutors to review your achievements and give course feedback.
Code of Conduct
As a student at Buckinghamshire Recovery College we expect you to:
Show respect to all students and staff, not use offensive or racist language, never discriminate or harass others and not to wear logo's or slogans that could be offensive to others.
To respect the wellbeing and property of the other members of the college.
To take responsibility for and an active part in your own learning and use the resources made available to you.
To book onto courses prior to attendance
To attend courses punctually or let the college know if you cannot attend.
To advise us of things that may be preventing you from getting the most out of your learning experience.
To refrain from the use of alcohol and illicit substances while attending the college.
Avoid distractions from phones or other devices so we can stay present in the room and give our full attention during each session.
We are not a mental health crisis service and to protect the vulnerability of our staff and students we ask that distressed students contact the appropriate services.
Confidentiality
During the workshops, students do not have to mention anything at all about their professional life, history or mental health problems.  If students do share anything this will be treated in confidence unless the Tutors assess that someone's safety is at risk.
Student Support
We encourage students to complete an Individual Learning Plan (ILP) with a student adviser which will help you decide what you want out of Buckinghamshire Recovery College. Completing an ILP will help you identify your learning goals based on your hopes and ambitions. It will help you choose courses that will best support you to reach those goals and help you monitor your progress.
You can discuss any support you may need before the start of your course. This can either be done through your ILP or through a discussion with the college co-ordinator when you enrol. Please let us know of any learning, mobility or sensory challenges when registering so we can do everything possible to ensure your time at the college is both rewarding and successful.