Tutors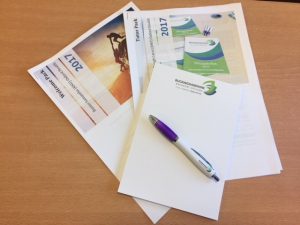 Everything we do has been co-designed, co-produced and co-facilitated by people who access services, to deliver services or support people with mental health.
At Buckinghamshire Recovery College, we recognise that everyone has different skills and abilities, all of which hold value.
Tutor Pathway
Step 1: Contact us
Arrange to come and see what we do. A tutor pack will be sent out, explaining the role in more detail.
Step 2: Interview
If you are not employed by Oxford Health you will need to provide references and complete DBS checks.
Step 3: Training
Train the Trainers course and Introduction to the Recovery College.
Step 4: Course development
Start developing a course with another tutor. Agree course with Head/College Co-ordinator.
Non-urgent advice:

Confidentiality
Information shared during the course, between students will remain confidential.
However there are certain times when we may need to share information with other professionals, services or agencies. These include:
If there is concern that a child is at risk from harm
If there is concern that someone is putting another person at risk of harm
If someone threatens to do serious harm to themselves
Page last reviewed: 25 June, 2021