CAMHS: further information for Oxfordshire GPs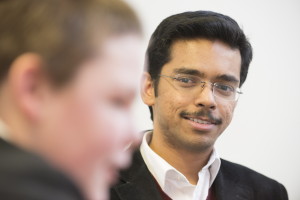 1. OUT OF HOURS
Out of hours, please call 01865 901000.
2. IN HOURS (EMERGENCY, URGENT OR ROUTINE)?
In hours, if a child poses an immediate danger to themselves or others, we would deal with this as an Emergency (within 24 hours of receipt of referral). Urgent referrals are seen within 7 days. We triage all referrals, but if you have particular concerns about a case or are not sure of its clinical priority, we urge you to call us on 01295 819090 (North Oxfordshire), 0845 2191002 (Central Oxfordshire), or 01235 205425 (South Oxfordshire).
3. SAFEGUARDING
If you have concerns relating to a child's welfare, it is your duty to refer the child to social services and you should do this promptly, notwithstanding any need they have to also be referred to CAMHS (which is a separate referral).
4. WHEN TO REFER EATING DISORDERS?
There is no BMI below which a child has to go before a referral would be considered. If a child has suspected eating disorder, to ensure the greatest chance of therapeutic success we encourage early consultation or referral (including information on height, weight, pulse and blood pressure).
5. JUST NEED SOME ADVICE?
We welcome requests for advice – please contact oxfordhealth.NorthOxfordshireCAMHS@nhs.net / 01295819090 (North Oxfordshire), oxfordhealth.CentralOxfordshireCAMHS@nhs.net / 08452191002 (Central Oxfordshire), or oxfordhealth.SouthOxfordshireCAMHS@nhs.net /01235205425 (South Oxfordshire). Emails, particularly if they have identifiable patient information, must be sent via a secure nhs.net email address. Our telephone lines are open from 0900 – 1700. We endeavour to answer the phone but there will be times when the phone is not answered, in which case leave a clear message with a return number for us to call you on – or, alternatively, send an email.
Last updated: 2 January, 2018