Information tailored to you
As a parent or carer, you play a crucial role in your child's health and wellbeing.
We understand that this is not easy, especially if your child is having a difficult time or needs particular care. At these times it can be difficult for them to talk how they are feeling. They may feel confused, ashamed, afraid of what will happen if they open up
It's not uncommon for us to worry about what to say and how to help. We don't want to say the wrong thing or make the situation worse. But there is some helpful advice available: 
Young Minds have put together some useful guidance in their Parents Survival Guide.
If you want to discuss your concerns with CAMHS, call us during office hours (9am – 5pm Monday to Friday) on 01865 903 889.
If the situation is judged to be very urgent then steps will be put in place for your child to be seen.
If the situation is less urgent you would be asked to make a referral i.e. request help from CAMHS.  You, your child or a professional such your GP can do this. 
You can use our referral form to refer a young person to CAMHS. Click on the button below to make a referral now.
In an emergency – If you or someone else has seriously injured themselves, taken an overdose or are on the point of doing so
Call 999 or
Go directly to A&E
If it's not a 999 emergency but you do need help fast you can:
Call 111 (open 24 hours)
The person you speak to will ask you some questions about how you are feeling. They may put you in touch with someone from our service.
Contact your GP
You can also ask your GP practice for an urgent appointment during opening hours.
Speak to an adult you trust
Do let someone know how you are feeling. A parent or carer is often the best person, but you could also speak to your school nurse, a teacher or another trusted adult.
Contact CAMHS
If you are already using CAMHS, contact us directly during office hours (9am – 5pm)
If it's not a crisis, but you need help, see the Referrals page. Or speak to an adult you trust, such as a family member, GP, school nurse or teacher.
Do not use our online referral form if you need help urgently
Frequently asked questions
CAMHS stands for Child and Adolescent Mental Health Services.
CAMHS is a free NHS service that assesses and treats children and young people with emotional, behavioural or mental health difficulties.
Mental health difficulties can affect how we think, act and feel, as well as how we cope with stress, relate to others and make choices.
Most of the time when children and young people are sad, angry, stressed or worried these feelings pass within a few days, but if they go on for a while and prevent them enjoying and coping with life, then CAMHS can help.
CAMHS support covers a range of mental health issues including depression, problems with food, self-harm, abuse, and anxiety.
There are local NHS CAMHS services around the UK, with teams made up of nurses, therapists, psychologists, support workers and social workers, as well as other professionals. Learn more about the team
CAMHS works with children and young people aged between 0-18 years.
When a young person reaches 18 we will work towards supporting them with their transition to Adult Mental Health services if continued support is needed.
For information about the range of difficulties CAMHS offers help with see 'What we help with' on the BaNES homepage.
Yes you can, via our online referral form.
Even if you're not sure if your child needs a referral to our service, you can talk through your concerns with us over the phone.
We can then offer you advice around what you can do next or other services that may be best to help.
If CAMHS have made the decision that the service is not appropriate for your child at this time then they will write to you and suggest other services that may be more appropriate.
They will also offer you the opportunity to arrange a time to speak to CAMHS on the phone. Many families find this very helpful. 
Alternatively, check out the useful links section on the CAMHS website for your region, where you will find a list of local services who may be able to offer you support.
Contact details for Bath and NE Somerset can be found on our Contact us page.
Papyrus provide help and advice for people thinking about suicide and people who are worried about someone else.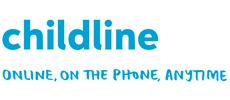 You can contact Childline about anything. Whatever your worry, it's better out than in. They're there to support you and help you find ways to cope.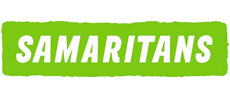 Samaritans are there around the clock, 24 hours a day, 365 days a year. If you need a response immediately, it's best to call their free phone number. 
If you're experiencing a mental health crisis, text YoungMinds' Crisis Messenger for free 24/7 support. You'll be connected with a trained volunteer in under 5 minutes. 
Last updated: 7 May, 2019