There are lots of ways to let CAMHS know that you need help. These are called referrals.
But before making a referral, please phone us for a pre-referral consultation. This is an opportunity to discuss your concerns and talk to one of our advisors about the best course of action.
Please also have a look at the support available to you without any need for a CAMHS referral through the On Your Mind website: www.onyourmind.org.uk
If you still feel that you need to make a referral then you have a few options:
Your GP, School Health Nurse or teacher could refer you if you talk to them.
Any other professional who works with you like a social worker, counsellor or youth worker could fill in a referral form with you too.
If you are a child or young person then you can refer yourself by phone or through our self-referral form.
If you are a parent or family member then you can refer your child by phone. 
The online referral form can be found here: 
In an emergency – If you or someone else has seriously injured themselves, taken an overdose or are on the point of doing so
Call 999 or
Go directly to A&E
Do not use our online referrals form for urgent help.
If it's not a 999 emergency but you do need help fast you can:
Call the children and young people's mental health helpline
The person you speak to will ask you some questions about how you are feeling before deciding what to do next. Please phone 01865 903 777 between 9am and 5pm on weekdays. For urgent issues out of hours (which do not require a 999 emergency response) please phone 01865 901 000.
Contact your GP
You can also ask your GP practice for an urgent appointment during opening hours.
Speak to an adult you trust
Do let someone know how you are feeling. A parent or carer is often the best person, but you could also speak to your school nurse, a teacher or another trusted adult.
Contact CAMHS
If you are already using CAMHS, contact us directly during office hours (9am – 5pm).  We will talk to you about how best to meet your needs.
Do not use our online referral form if you need help urgently.
Other organisations that can help
Papyrus provide help and advice for people thinking about suicide and people who are worried about someone else.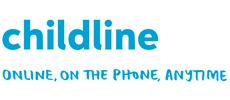 You can contact Childline about anything. Whatever your worry, it's better out than in. They're there to support you and help you find ways to cope.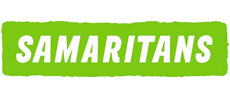 Samaritans are there around the clock, 24 hours a day, 365 days a year. If you need a response immediately, it's best to call their free phone number. 
If you're experiencing a mental health crisis, text YoungMinds' Crisis Messenger for free 24/7 support. You'll be connected with a trained volunteer in under 5 minutes. 
Last updated: 6 May, 2020