ReConnect Parents and Child Service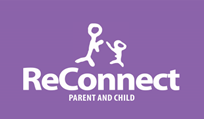 ReConnect is a service for parents of children aged 0-2 and for pregnant women. We work therapeutically with parents with the aim of reducing risks to the child and breaking patterns of abuse and neglect .
We support the emotional well-being of parents and their children and helping children feel more secure in their parents care. All families referred to ReConnect will also have involvement with social care. Children will have a child protection plan or will be in pre-proceedings or in care proceedings when the child's final care plan is reunification to the care of their family.
Referrals
Professionals may refer to ReConnect because the parent or professionals working with the parent would like the relationship between the parent and child to improve, and believe that support from our service could help.
Parents who are referred to ReConnect have usually experienced one or more of the following:
Mental health problems, such as depression, anxiety or diagnosed with a personality disorder.
Alcohol and/or drug use.
Difficult experiences in their own childhood such as neglect, loss, trauma, abuse or grief.
Relationships where there has been domestic abuse
Previous involvement of social care or permanent removal of previous children
Treatments
At ReConnect we offer a range of therapeutic treatments, including:
Individual therapy.
Group therapy.
Parent-child video interaction work.
All therapies are tailored to suit the needs of each individual family.
There is no specific time-limit to our involvement. The following leaflet provides more information.
How do I access the service?
You can speak to your social worker, midwife, health visitor, or GP or ask to be referred.
Non-urgent advice:

Contact us
If you require further information about ReConnect or you have any questions regarding referrals, contact ReConnect on 01865 901 951.
The ReConnect service is operated Monday to Friday between 9am – 5pm.
ReConnect is based at the Sue Nicholls Centre, Bierton Road, Aylesbury, Buckinghamshire HP20 1EG
We are sorry that this post was not useful for you!
Follow us on social media to stay up to date
Tell us how we can improve this page
Page last reviewed: 20 September, 2021