You'll hear this abbreviation a lot, so let's explain it now.
CAMHS simply stands for Child and Adolescent Mental Health Service.
Basically, CAMHS helps young people overcome emotional difficulties in their lives.
Check out our Positive Mental Health Guide for more information on how Bucks CAMHS supports young people.
CAMHS support a variety of children and young people from 0 to 18 years old with different needs.
This ranges from moderate anxiety, to depression and eating disorders. CAMHS consists of different teams which include:
Community CAMHS
CAMHS Outreach Service (OSCA)
Neuropsychiatry Service
Learning Disabilities
CAMHS services for high risk young people
Each team works in a slightly different way, but all want to work with you to support you through your CAMHS journey. This could include meetings with parents, home visits, group sessions or individual meetings with you and your CAMHS worker.
Your first appointment at CAMHS will be your assessment where you will meet with a CAMHS worker and your parent or guardian. This is to help with getting to know you and deciding the pathway of support CAMHS can offer you.
An assessment doesn't necessarily mean you will need to have follow up appointments, but there are other local support services which CAMHS will be able to recommend for you. You might be paired with a Barnardo's Buddy who will offer you personal support during your time at CAMHS.
There may be a waiting time between your referral and your assessment. If in this time things get tough and you feel in need of support, contact CAMHS to update them on your current situation to see what they can do to help.
How long will my assessment appointment take?
You will usually meet with the people from CAMHS for up to an hour and a half for your first appointment, and if you are allocated a Buddy he/she may be able to support you with this. Some people find that they might not feel very keen to return to work or school immediately after talking about important or difficult issues, so it might be worth considering whether you want to take time out afterwards.
Who will I meet with?
You will usually meet with two people, one of whom will be a qualified member of the team. They will explain what their job or profession is, you can find some information here in the meet the teams leaflet. Sometimes we have people training or studying to become professionals working within the team.
What will actually happen during the assessment?
Mostly what will happen will be talking. We will ask some questions, and you will have the chance to ask us questions and say what you think is important.
Sometimes we check height, weight, blood pressure and pulse if there is a need to check your physical health but we do not give injections.
Will I get a chance to talk on my own?
Yes! We try to give children and young people as well as parents/carers a space to talk on their own with someone. However, you can choose to only talk together if this is what you would prefer.
What will happen afterwards?
By the end of the first appointment you will be told what is going to happen next.
You may be told you will be contacted about possible care or treatment.
Sometimes we need to see you again to find out more information. We will ask your permission to get or give information to someone else, such as your school or other people who may be involved in supporting you, if this is useful for your care.
If it's an emergency, phone 999. This is if your child's life or the life of another child or young person is at immediate risk.
If it's not a 999 emergency, you can dial 111 if you need help fast.
This page has been put together by a group of young people working to improve mental health services in Buckinghamshire. 
Since we've all been through these services, we know how nerve-racking it can be before your first appointment. 
This page aims to give you some helpful information about what to expect.
We have compiled a few helpful resources to support children and young people experiencing worries about coronavirus (COVID-19).
Watch the video, download the self-help sheet and visit the websites.
What services do we offer?
Need some help? Find out how we can help you, and access links to resources to help yourself. 
From interviewing potential staff members to making awareness videos, the young people and children who use our services shape what we do.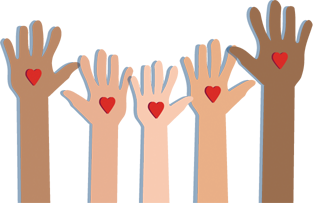 Quick and clear information about what to do in a mental health crisis.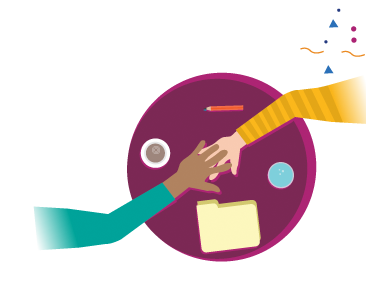 Walking With You
Walking With You Parent Support Group is a parent led support group for anyone supporting children and young people experiencing mental health difficulties. You can sit and discuss experiences with other parents and carers over coffee and biscuits as well as having a group Q&A with parents and mental health professionals from CAMHS.
The informal sessions are open for any parents and carers with children up to 25yrs. You can come to as many sessions as you like but you don't need to come every month. Due to lack of facilities and support we are unable to accommodate children at the group. The next meeting on March 27 has been cancelled
Last updated: 26 June, 2020