Feedback
Share your experiences
Everyone at Oxford Health is working towards making the experience for families, friends and carers the best it possibly can be.
The feedback of those that we come into contact with is vital to us developing and evolving our services in line with their needs.
There are many ways that you can share your feedback and experiences. See below for details.
What you can do
Leave a review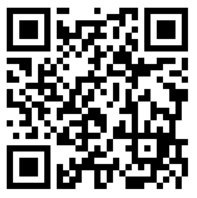 Leave a review via the I Want Great Care website, or ask a member of staff for a paper survey. Each service has a unique code which you must include. Use the link below or scan the QR code.
The questionnaire is for carers, parents, family members and friends of our patients and service users. It is to capture your experience of our care as a carer and not the care provided to your loved one.
Have a chat
Speak directly to a member of staff who will be happy to talk to you about this​.
Join a forum
We run carer forums across our services. These provide a place for families, friends and carers to talk about the issues that affect them.
We will be expanding forums over the coming months and years. Speak to your service to find out if they have a carer forum available.
Email us
You can contact us at icareyoucare@oxfordhealth.nhs.uk
Page last reviewed: 13 January, 2023