Oral Health Promotion Slough

is working in partnership with Slough Borough Council across area to raise awareness of the importance of oral health and the impact that the risk factors for poor oral health can have on the general health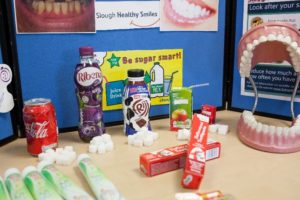 of individuals, including the risk of diabetes, cancer and obesity.
Around 41 % of five year olds and 26 % of three year olds in Slough have decay.
In England children have an operation roughly every 10 minutes to have teeth removed. Many of these 105 operations a day could be prevented.
Slough Borough councillors back our work
The Oral Health Promotion team's work with Slough Borough Council has led to councillors agreeing to fund and commit to improving oral health in the community.
From March 2019 councillors across the political divide have agreed to put their community investment funds to use by backing our work and resources for schools.
It is hoped to fund further work with the help of the local business community. If you are a business in Slough please get in touch with us to find out how you can make a real difference to the lives and oral health of generations to come. Email Oral.Health@oxfordhealth.nhs.uk
What you can do: Be sugar smart
The best way to ensure that yours and your children's teeth are as healthy as they can be are to: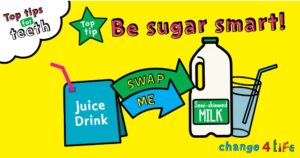 1: Reduce the frequency of sugary foods and drinks and ensure drinks are taken in a cup rather than a bottle once the children are a year old. Sweet drinks can provide a significant contribution to a child's daily intake of sugar.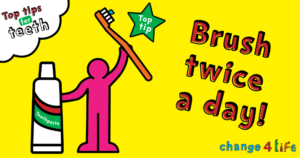 2: Brush teeth with a fluoride toothpaste at night time and at one other time in the day
3: Visit a dentist regularly, children's visits are free
What we are doing
Working in partnership with Slough Borough Council providing:
Information sessions in settings and at events including a colourful display board, leaflets and free samples and activities for children and a member of staff available to answer any questions on oral health.
Training in oral health. We are able to offer training sessions for early years staff, school staff and staff working with vulnerable adults. The training includes background information on oral health specific to Slough, the key messages regarding oral health, helping families to access dental care and how to manage dental trauma. We are also able to offer training in introducing supervised tooth brushing in early years settings.
Here's some of the feedback we have received from training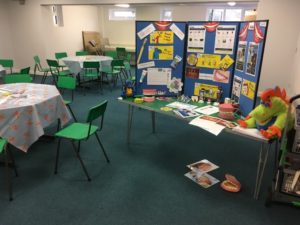 Accreditation of settings. We are able to provide Healthy Smiles Accreditation for early years settings. Our accreditation is silver and gold level.
BRONZE:
An oral health promotion policy is promoted
There is a named Oral Health Champion at the setting
Nominated staff receive oral health promotion training
Tooth-friendly food, drinks and snacks are promoted
Positive oral health messages are shared to children and parents/caregivers
SILVER
As bronze above, plus:
An audit is conducted once per year to understand the oral health status of children attending the scheme
Actively deliver direct oral health education and outreach sessions linked to the curriculum
 Incorporation of wider public health messages (hand washing, immunisation, pregnancy health, physical activity, healthy eating) by use of resources and displays
GOLD
As silver above, plus:
A supervised tooth brushing scheme is introduced at the setting
 If your setting would like to take up any of the offers above, please contact the Slough Healthy Smiles Team on oral.health@oxfordhealth.nhs.uk
Who we work with
Working in partnership with
Children's Centres
Early years settings
Schools
Solutions4Health
Active Movement
Slough Children's Trust
Starting Well Dental Practices
Day Centres
Disability Reach
Health Watch
Destiny Support
Slough Outreach
Homestart
Posters to inspire you
Our campaigns
We support various campaigns in line with Public Health campaigns such as fizz free February.
GULP Give Up Loving Pop's Kind to Teeth Campaign

Free KS2 and KS3 Powerpoint presentation of the sugar content in drinks for assemblies can be downloaded along with lists of sugar contents in drinks and  posters to highlight this can be purchased from the GULP website https://www.giveuplovingpop.org.uk/kind-to-teeth/
Public Health England's top tips
Dental Check by One
The British Society of Paediatric Dentisty's Dental Check by One campaign encourages families to take children to the dentist before the age of one, this allows dentists to work with families to prevent decay.
Find out more info in our Bump to Baby leaflet.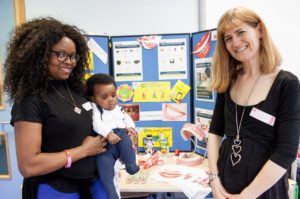 Starting Well Dentists Slough
There are five Starting Well Dental Practices in Slough that are particularly welcoming to children under the age of 5.
5 Sheffield Road
Slough
SL1 3EG
01753 536601
24 High Street
Slough SL1 1EQ
01753 523410
Farnham Road Dental Practice
275 Farnham Road
Slough
Sl2 1HA
01753 537634
Smile Cippenham Dental Practice
424 Bath Road Cippenham
Slough
Sl1 6JA
01753 577017
276 High Street,
Langley,
Slough,
SL3 8HD
For information on the Starting Well Practices in Slough please email Oral.Health@oxfordhealth.nhs.uk   
We are sorry you did not find this page helpful
Tell us how we can improve this page
Page last reviewed: 15 January, 2020