Patient testimonials
"Lovely dentist with a brilliant manner, especially with the children"
"The staff here are lovely with my dad who has dementia, thank you"
"I've always received really good treatment and advice here and they are always on time"
"Very warm dentist, I was made to feel at ease"
"My daughter normally hates the dentist and today she is smiling when coming out"
"My son was worried about his visit, but after today he is happy to come back"
"Lots of talking to reassure the patient and very supportive".
"The Dentist and his assistant were fabulous, felt at ease instantly, very good for a nervous patient".
"My dentist is very gentle and explains what she is going to do. I like her very much".
Finding a dentist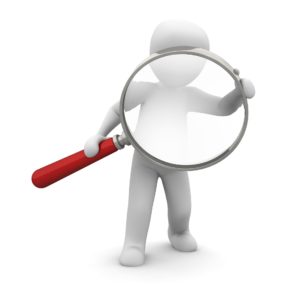 Everyone should be able to access good-quality NHS dental services.There is no need to register with a dentist in the same way as with a GP because you are not bound to a catchment area.Simply find a dental practice that's convenient for you, whether it's near your home or work, and phone them to see if there are any appointments available.Search for one here by postcode
Making your child's visit to the dentist easier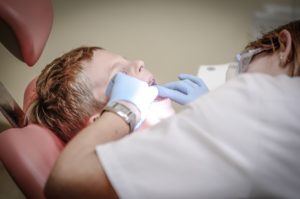 Going to the dentist can cause anxieties to many individuals, particularly children, it can be especially challenging for those children who may have additional needs particularly if they have sensory processing issues.
Preparation for a dental visit is vitally important to ensure that it goes as smoothly as possible for the individual involved and so that it can be a pleasant experience.
If an individual is familiar with the dental environment such as the dental equipment including the chair and the light and that they will be asked to sit in the seat and to have a ride in the dental chair and a dental mirror will be used, they will be well prepared to reduce the anxiety that this can cause when they are first faced with it.
We have put together a few resources that we hope will make the process of familiarising your child with going to the dentist easier and make their first experience a more enjoyable one.
Monkey's Family Visits the Dentist
This is a useful social story on going to the dentist to familiarise your child with the dental environment
https://www.monkeywellbeing.com/shop/monkeys-family-visit-the-dentist/
Community Dental Service Social Story
If you would like a social story specific to visiting one of the Oxfordshire Community Dental Clinics you can download the Social Story Creator and Library App on an electronic device and make a request for the link to the dental social story by emailing Oral.Health@oxfordhealth.nhs.uk
If you would like a paper copy, please use the same email to request one.
Making life easier in the dental surgery
There are some things that can make a huge difference to an individual during a dental visit: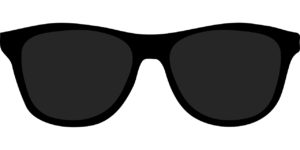 Sunglasses if there is a sensitivity to the light
Headphones if an individual is particularly sensitive to noises
Use of plastic instruments if they are available instead of metal instruments as some individuals do not like the sensation of the metal instruments
Knowing that the treatment can be stopped if the individual is not happy by raising a hand
A choice of flavours of items such as the fluoride varnish if an individual is sensitive to certain tastes
For any further information please contact Oral.Health@oxfordhealth.nhs.uk
Dental Check by 1
All parents and guardians are advised to ensure that young children in their care are taken to see a dentist as soon as their first teeth come through, and before their first birthday.
For more information and resources please visit the British Society for Paediatric Dentisty
Smoking, alcohol, drugs and your teeth
For free advice and help about quitting smoking contact 0800 2461072 or visit www.smokefreelifeoxfordshire.co.uk
For free advice and help with alcohol or drugs, please contact 0800 246 1072 or visit www.turningpoint.co.uk
iWantGreatCare
iWantGreatCare lets patients leave meaningful feedback on their care, say thank you and help the next patient
It's a service that is independent, secure and trusted by patients, doctors and hospitals
Feedback is provided on doctors, dentists, hospitals, GP practices, medicines, pharmacies and nursing homes to ensure problems get fixed
Last updated: 23 May, 2019