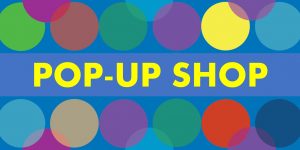 Living Well Oxford: Pop up shop
19th May 2017 @ 9:00 am - 21st May 2017 @ 4:30 pm
Come along to the Living Well Oxford 'pop-up' shop in May. We'll be taking part from Friday 19th May – Sunday 21st May at the Templars Square shopping centre in Cowley, Oxford and will be one of many stalls at the event.
Oxford Health will be running a stall alongside the Nuffield Department of Medicine focusing on the theme of ageing. The theme of the pop-up is 'Ageing: From Birth and Beyond' in honour of Dementia Awareness Week. On our stall, you will be able to try on an age simulation suit, play memory games, build-a-brain and contribute to dementia research just by playing a game on your phone – as well as much more!
Organised by Living Well oxford and supported by a Wellcome Trust People Award, scientists, researchers and organisations will also be on hand to help you understand the science behind getting older. For more information, visit the Science Oxford website.
Last updated: 14 August, 2017
Next event
Previous event