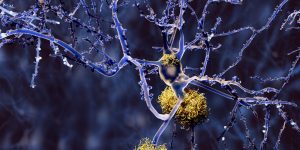 Oxford Dementia Research Day
12th July 2017
The NIHR Oxford Health Biomedical Research Centre (run jointly by Oxford Health and Oxford University) and Alzhimer's Research UK's Oxford Local Network are jointly hosting the annual Oxford Dementia Research Day this year on 12th July, at St Anne's College in Oxford.
The event is aimed at specialists in the field, and registration is free.
The day of talks will celebrate the latest research taking place regionally and nationally with updates on some of the exciting dementia research hubs such as our NIHR Oxford Health Biomedical Research Centre, the ARUK Oxford Drug Discovery Institute, Dementias Platform UK, and the Oxford Momentum Award.
Clare Mackay, Older adults and dementia theme lead for the Oxford Health BRC, will co-launch the day, and speakers include Zam Cader, Caleb Webber, John Gallacher, Claire Sexton, Francesca Nicholls, Rupert McShane, and Director of NIHR Oxford Health BRC, John Geddes.
The day's keynote lecture is from Frank Gunn-Moore, Professor of Molecular Neurobiology at the University of St Andrews.
Last updated: 14 August, 2017
Next event
Previous event
Last updated: 14 August, 2017