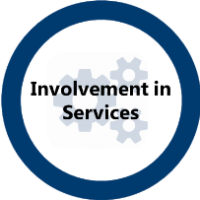 We want to improve the opportunities for involvement, and make sure that there are no barriers for harder to reach groups, vulnerable patients, the public and people with a disability.
We want to work together and use a joint endeavour approach (sometimes called co-design), identifying issues and actions to improve services/care pathways, to redesign services and sometimes, to help deliver the services themselves.
Good involvement can transform a person's life, improve services and develop strong communities.