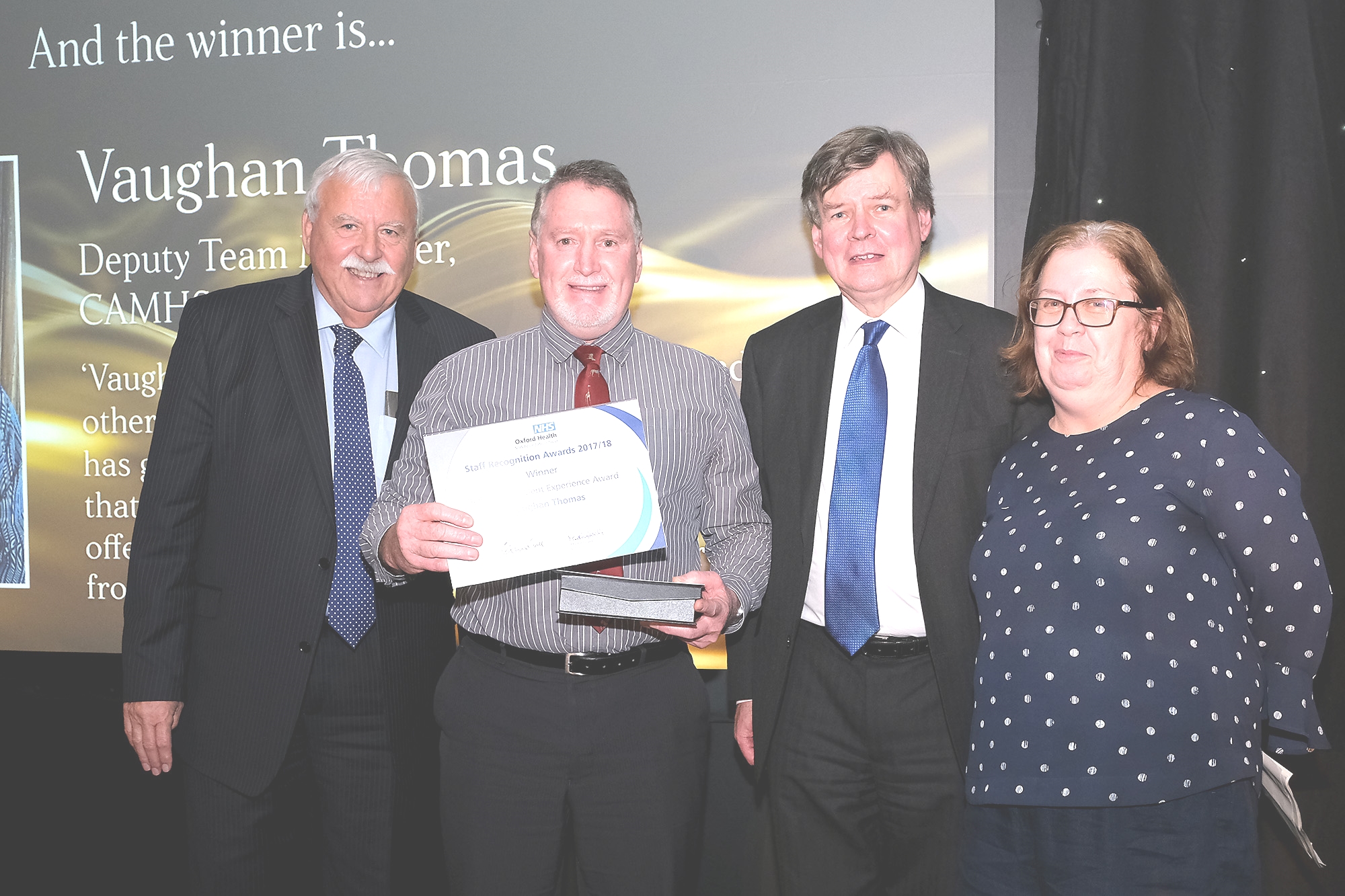 The annual Improving Patient Experience Award is one of our most esteemed awards as it presented to staff members who have been nominated by members of the public.
It is part of our commitment to providing you with the best possible care, and each year we ask the people we care for to let us know when a member of staff or a team has made a real difference to you.
In 2018 Vaughan Thomas, deputy team manager with the Children and Adolescent Mental Health Service in Melksham, Wiltshire, was your worthy winner.
He is is pictured with the now former chairman Martin Howell, chief executive Stuart Bell and the now retired deputy chief operating officer Pauline Scully.
If you feel that a member of our staff has made a real difference to you or has gone the extra mile, let us know and nominate them for an award. Simply fill in this form.
Nominations for the Improving Patient Experience 2019 award close September 27. You can also email us to get a hard copy of the nominations form if you prefer.
Our annual staff award ceremony also recognises staff in a number of other categories, including:
the Recognising Excellence and Innovation award
the Care Award
the Safe Award
Teamwork awards
the Wellbeing award
the 'Living the values' award
Find out more about the 2018 award winners.