Experience & Involvement Strategy 2019 – 2021
We are in the process of developing our strategy and action plan 2019-2021.
Please take a look at our draft documents and give us your feedback.
DRAFT Experience & Involvement Strategy 2019-2021
DRAFT Experience & Involvement Strategy actions Jan 2019
Patient and Carers Involvement and Experience Strategy 2016-2019
"Just Ask Me"
We developed our patient and strategy together with our service users and carers.
It launched in April 2016, and it sets out aspirations for patient and carer involvement and experience over the next three years.
Read the full strategy Patient and Carers Involvement Strategy April 16, or are our main aims are shown below. You can also read our January 2018 report on patient and carer experience and involvement.
Interested? Email Getinvolved@oxfordhealth.nhs.uk
Or look through our patient and public involvement page to find out more about how how to get involved, and our membership page has more information on how becoming a member of our trust shapes its future.
Our Strategy Aims are:
Person-centred care
P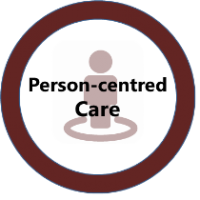 erson-centred care
To develop a culture which encourages and supports joint working between the people who use our services, their carers/families and our staff.
We are aiming for the person involved to be part of every conversation about them so that no decision is made without them, as far as practically possible
Act on Feedback
Act on feedback
We want to be more curious and ask for feedback, take time to listen, and then act on and demonstrate changes we make as a result of your feedback.
The good practice we will encourage for our staff includes:
• Routinely asking for feedback
• Sharing and discussing feedback with all team members
• Acting on both positive and negative feedback
• Routinely sharing with patients the changes that have been made as a result of feedback
Involvement in services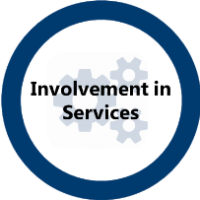 Patient involvement and/co-design of services
We want to improve the opportunities for involvement, and make sure that there are no barriers for harder to reach groups, vulnerable patients, the public and people with a disability.
We want to work together and use a joint endeavour approach (sometimes called co-design), identifying issues and actions to improve services/care pathways, to redesign services and sometimes, to help deliver the services themselves.
Good involvement can transform a person's life, improve services and develop strong communities.
The benefits of involving people are:
Involvement in individual care and treatment can increase self-esteem, improve individual outcomes and increase people's satisfaction with services
Involvement in services can lead to enhanced quality of care, improved relationships between staff and patients, and improved outcomes for patients (as they gain new skills, confidence and support others); as well as improved outcomes for organisations
Involvement in planning, commissioning and governance can improve information and access for patients, and have positive effects on decision-making processes and staff attitudes and behaviour.
You can view our full strategy and work plan of objectives.
Last updated: 28 February, 2019