Getting Involved with Oxford Health Patient Involvement Staff Recognition Awards
Improving Patient Experience Award
The Improving Patient Experience Award underlines our commitment to providing you with the best possible care. Each year, we ask the people that we care for to let us know when a member of our staff or a team has made a real difference to you.
This award gives the public the opportunity to recognise the outstanding care and support given to them by a member of staff or a team. Feel that one of our staff has made a real difference to you? Did they go the extra mile? Let us know! Nominations close 29th September 2017. You can also email us to get a hard copy of the nominations form if you prefer.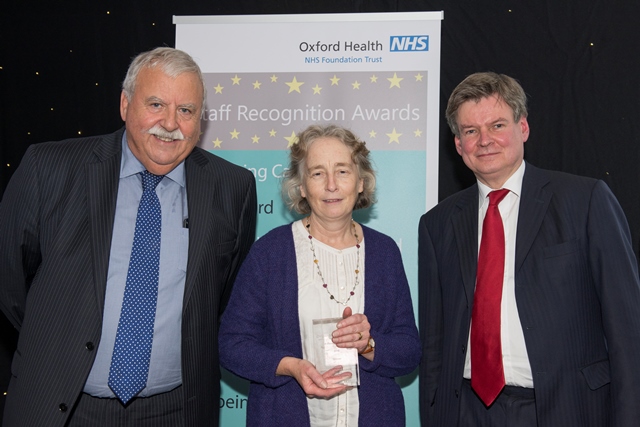 In 2016, the Improving Patient Experience Award was won by Charlotte Collins, Deputy Head of the Spiritual and Pastoral Care Team
In a category filled with examples of exceptional care, Charlotte's was felt to be the most powerful.
The patient who nominated Charlotte described how she would regularly visit her and offer support and patiently listen to her whenever she needed someone to talk with.
They said: "She brightens up your day and lets you know she cares. She is never too busy for someone in need… I want her to know how deeply her work and her love for it means to those she meets and the trust."
Find out more about the 2016 staff awards.
Last updated: 31 August, 2017