Who we are
Health visitors and family nurses are registered nurses/midwives with extra training in community public health nursing.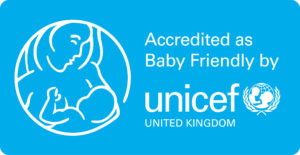 We provide a professional public health service based on the best evidence of what works for individuals, families, groups and communities.
Our service is designed to reduce health inequalities for parents and children.
We do this through actively working with families as part of the Healthy Child Programme, a service that is offered to all parents in England.
Our efforts to support breastfeeding have been officially recognised by Unicef, who awarded as official 'Baby Friendly' status in 2017.
Read more about some of our work in the Oxford Mail.
Feedback from a client of the service
​​​​​​​I am writing to talk about my family nurse Deborah Wells. I have been her client for the past two years and I was also her first, and now our time is now sadly coming to an end. I am writing this to inform those who work with Debbie as I want them to know how much of a wonderful, amazing and hardworking family nurse she is.

Debbie came into my life not knowing the situations she had to face on a day-to-day basis with me and many of her other clients she supports. I have been through many hard situations from struggling, not having any confidence and a lack of self-esteem. I find it hard to trust people due to my up bringing, Debbie has been there through thick and thin even when she didn't have to.

Debbie will always go out of her way to make sure her clients are safe and supported until she feels happy and met her client's needs. It's not every day you find someone willing to help you as much as Debbie, she is an angel sent from above. Two years later I am a mother and strong independent woman I have always wanted to be – and do you know why? Because Debbie has shaped me into believing I am that as well as showing me the better path to take in life, I will continue to be the women I am now.

I am so thankful for the family nurse program. It has been absolutely incredible and I hope many other new mums my age or younger get the opportunity to have this given to them.

Me and my daughter will miss Debbie ever so much. I believe in Debbie and I know she will go and spread her magic on other young mums in need. I am very tearful writing this as words can't explain how much Debbie means to us both. I didn't look at her as a family nurse – she was more of a caring mum figure and I don't think Debbie gets enough credit. Changing a young person into something they never thought they would be is a huge achievement. I wish Debbie all the best in the future and she reaches her dreams and full potential.
Page last reviewed: 9 February, 2021