FCMHT
Thames Valley Forensic Community Mental Health Psychology Service
We provide a range of psychological input for the FCMHT and service users across the Thames Valley region.
Who we are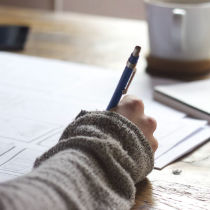 We are a small group of Clinical and Forensic Psychologists, covering the Thames Valley area.
Dr Sarah Shanahan, Consultant Clinical Psychologist & Lead for Community Psychology
Dr Rosie Winder, Clinical Psychologist
Gemma Pearson, Forensic Psychologist
Duncan Dudley-Hicks, Assistant Psychologist
What we do
We offer both direct work with service users in the form of 1:1 psychological therapy and indirect work via consultation and case discussion with staff members and teams. We aim to help teams develop and use psychological formulations to support their clinical work with service users in the community. This can aid in the management of risk, as well as the engagement and effective support of service users.
Referral Criteria
Individual therapy
Service users managed under the FCMHT living in the community and requiring specialist psychological input for mental health difficulties. Ideally, individuals will be willing/able to engage in therapy and to reflect on themselves and their patterns of behaviour. We do not provide input for substance misuse as a primary problem.  On occasion, it may also be beneficial for us to become involved with a service user or the thinking about their future needs prior to discharge from secure care.
Groups
In conjunction with inpatient teams and other FCMHT staff, we are able to co-facilitate and support transition groups for service users who are approaching or have already been discharged from secure care.
Joint working
Where possible and appropriate, discreet psychological interventions can be delivered jointly with another member of the service user's FCMHT.  This can aid generalisability of the work and make use of and facilitate effective therapeutic relationships.
Case consultation
This may be more appropriate for staff/teams who want support with complex cases involving risk, non-compliance with treatment and/or emotional and relational difficulties.  This could also involve us meeting with other service providers, such as housing staff, who may benefit from some support to understand our service users' needs.
Referring to Community Psychology
Please contact Dr Sarah Shanahan in the first instance, giving a brief description of the presenting problem.  We will send you a referral form to complete unless recent reports provide sufficient information about the specific issues to be addressed.  We will then triage the referral and consider whether we are appropriately placed to provide input. This may then take the form of individual/team case discussion, consultation or individual or group therapy.
We are sorry you did not find this page helpful
Tell us how we can improve this page
Page last reviewed: 10 June, 2020