Resources by profession
Continuing Professional Development (CPD) refers to skills, knowledge and experience gained in the workplace, both formally and informally, beyond any initial training. Managing your CPD is an important tool for career progression and for quality improvement.
The CPD Zone is brought to you by the GP schools of Health Education England working across Thames Valley and Wessex, in association with Oxford Health FT Library.​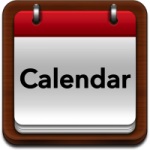 CPD is "A process of lifelong learning for all individuals and teams which enables professionals to expand and fulfil their potential and which also meets the needs of patients and delivers the health and health care priorities of the NHS."
Calman K. A review of continuing professional development in general practice: a report by the Chief Medical Officer. London: Department of Health, 1998.
Last updated: 27 November, 2020