Managing your knowledge
OHFT libraries offer a variety of additional innovative services to support knowledge management:

The Oxford Health Research & Knowledge Archive (ORKA) is the online showcase for Oxford Health NHS Foundation Trust research.
ORKA contains over 500 full text articles or citations to articles authored or funded by OHFT.
ORKA is managed by Oxford Health Libraries. Librarians add items for consistency;  categorise & classify so easy to search & find. Research profiles are set up for authors listing their publications.
Please contact library.enquiries@oxfordhealth.nhs.uk for further information or access ORKA here:  https://oxfordhealth-nhs.archive.knowledgearc.net/
Knowledge Cafés
OHFT librarians can help with advice and implementation of Knowledge Cafes.
What is a Knowledge Café?
A Knowledge Café is a knowledge management tool to help teams get to know each other better, share knowledge and help solve problems in a conversational 'café-style' format.
The team is divided into groups of 4 or 5, and given up to 3 open-ended questions to discuss in conversation. They then move to new groups and continue the conversation with other team members. Feedback may be given to the whole group, and co-ordinated by the facilitator at the end.
Knowledge Cafés encourage productive conversations to help people learn from each other. They help to build relationships, improve communication, encourage collaboration, sharing knowledge and ideas. They can help people to solve problems, break down silos, drive innovation and build a community.
The value of the Café is in the conversation itself and the learning that each individual takes away.
What is needed?
A comfortable venue in which people can move into small groups.
A facilitator to explain the process and oversee the conversation.
Enough time to allow the conversations to develop: at least an hour
Optional: Refreshments, if appropriate to the venue and overall format of the day. This supports the 'café' nature of the conversation!
Example questions:
Introduction
What would you do if you weren't a [your current role]?
For example, what would you be if you weren't a nurse?
What piece of work do you most enjoy?
Problems and answers
What is something you think your team does really well?
Talk about something in your service that excites you.
What is one thing you'd like to change in your current setting?
How can we work together to improve [a service aspect]?
For example, how can we work together to improve patient care?
Further information:
https://kfh.libraryservices.nhs.uk/knowledge-management/knowledge-management-story/knowledge-cafe-for-speech-language-therapists/
https://kfh.libraryservices.nhs.uk/wp-content/uploads/2018/06/CS47408-HEE-LKS-Postcards.6.pdf
http://knowledge.cafe/knowledge-cafe-concept/
Evidence and Knowledge Assessment Tool
A simple framework has been developed to help health organisations to assess opportunities to make better use of knowledge as an asset. Often referred to as the 'Board Tool' this framework enables a dialogue between a representative of a library and knowledge service and senior executives in a health organisation to see how they are currently using external evidence and organisational knowledge and to devise an action plan to help the organisation develop best practice with targeted support.
The tool consists of 4 sections to assess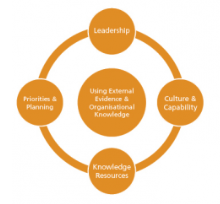 Completing the tool will enable you to:
assess what is working well and what more could be done
spot practical initiatives on which librarians and knowledge specialists can lead to help you meet your objectives
set priorities for better mobilising evidence and organisational knowledge
contact the library to find out more and arrange an appointment for a librarian to start working with your team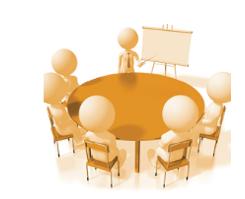 Last updated: 12 November, 2020