Newly qualified nurses
Your next opportunity is right here
After all that work you're ready to get earning. Right here on your doorstep there's a wealth of opportunities waiting for you and experienced and supportive staff to support you in your new career.
We provide adult mental health services across Oxfordshire and Buckinghamshire so you can join an experienced team and make a real difference in your community. We have extensive training programmes, peer support and will mentor your career from Day 1 through our dedicated preceptorship programmes.
Get in touch to find what we have to offer, and have a look at our case studies to find out more about what it's like to work for us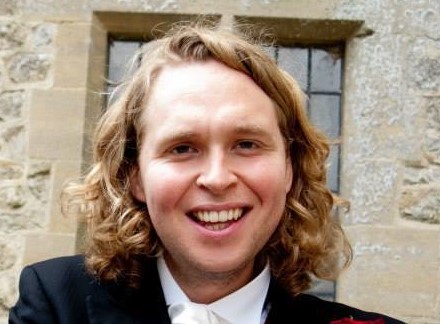 David, Community psychiatric nurse & care coordinator
– How long have you worked in adult mental health?
I have worked in adult mental health for over six years, I initially started by career as a support worker and quickly started nurse training. I have been a qualified nurse for roughly 18 months.
– Did you join Adult Mental Health from school, after qualifying as a mental health nurse or have you returned after a career break?
Following school I completed a marine biology degree then moved to Oxford at the age of 21, I came across a job as a support working on a inpatient mental health ward in 2010 and completed my nurse training in 2014.
– What made you choose to work with Oxford Health NHS Foundation trust over other trusts or organisation?
I completed my nurse training at Oxford Brookes and had all of my practice placements within Oxford Health services, I observed a good standard of care and motivated staff who possess a variety of skills and experiences.
– What is rewarding about working in adult mental health?
I get to meet a variety of different people from all walks of life and support them in their recovery. I get to work in the community seeing people in their own homes and don't have to be at a desk for long periods of time.
– What are the challenges?
At times the job can be quite stressful and I do have quite a high workload.
– What type of person do you need to be to do the job? What skills do you need?
To work in this job it is important to be motivated to strive for providing excellent care, it is important that you can communicate well with a variety of people and professionals.
– What in-work support do you get with development and in your job generally?
I get support from my peers, management and professionals from associated services to help me carry out my job to the best of my ability. I am given the opportunity to continue my educational development and acquire new skills and knowledge.
– What are the main job benefits?
I find the role incredibly rewarding, I am able to do a job I enjoy whilst developing myself both professionally and personally. I get to work in a team of very supportive people.
– What would be your advice to someone considering adult mental health as a a newly qualified adult mental health nurse?
I found it incredibly useful to have experience working as a support worker prior to completing my nurse training, I would advise someone to do the same as it gave me the motivation and direction I currently have in my career.
Last updated: 13 December, 2017