Staff Recognition Awards 2018
Delivering Care Award
Presented by Mark Hancock, Medical Director
This award is for a person or team that has demonstrated consistently high quality care for service users or members of staff.
WINNER
Tracy Scott
Senior Community Nurse, Oxford City Community Learning Disability Team
Her nomination said:
"Tracy embodies the core value of 'doing the right thing'. Tracy supports individuals with learning disabilities, ensuring voices are heard and needs are central to decision making process."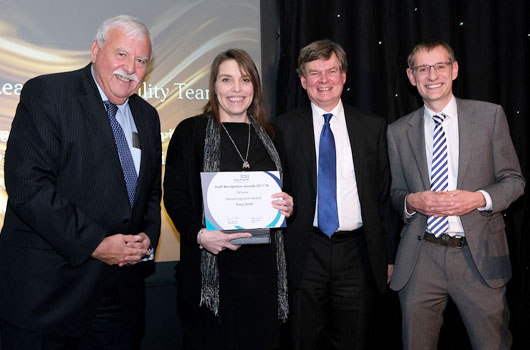 I am very honoured to have received this particular award. I think that it has recognised the importance of the therapeutic relationship we need to have with the people we support because that is the essence of learning disability nursing.
Tracy Scott
WINNER
We are sorry you did not find this page helpful
Tell us how we can improve this page