Staff Recognition Awards 2018
Wellbeing Award
Presented by Lorcan O'Neill, Director of Communications and Engagement
This award recognises staff who have shown a commitment to creating opportunities to support and encourage each other to live healthier lifestyles – through physical, emotional and psychological wellbeing.
This could be demonstrated by:
contributing, supporting and/or delivering health promotion initiatives across the trust, where these are not necessarily part of their normal role
helping to improve the health of colleagues
using creative and innovative ways to promote healthy lifestyle choices
going above and beyond their role to mentor or support colleagues and motivating others to be the best that they can be
supporting a culture where staff feel valued and can perform to the best of their abilities.
WINNER
Gemma Brown
Clinical and Professional Development Manager
Learning and Development
Gemma voluntarily leads on the well-being programme for her department; introducing new initiatives, humour and driving activities forward. Every day Gemma goes an extra mile to provide support for others and does all she can to improve moral in the workplace.
Her nomination said:
"Gemma is voluntarily leading on the wellbeing programme for the department and she does it exceptionally well, she is always full of ideas, initiatives and humour. Every day we feel that Gemma goes an extra mile to provide support for others and does all she can, to make us feel better in our workplace."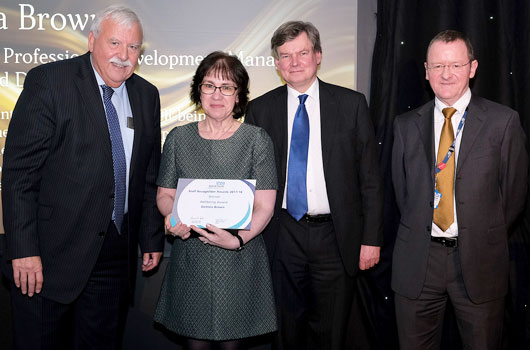 It's been a pleasure working with an amazing team to promote wellbeing. We've had brilliant fun this year!
Gemma Brown
WINNER
We are sorry you did not find this page helpful
Tell us how we can improve this page