COVID: Arts packs keep boredom and distress at bay
At the time of social distancing, Creating with Care keeps caring and creating
When arts co-ordinator Angela Conlan left her last group session at Witney Community Hospital  – last for now because of new guidance on social distancing to help prevent the spread of Coronavirus –  she felt useless.
"I thought: what is everyone going to do?! We still have people on wards, they have no visitors, the news is on; they'll be just as distressed as we on the outside are. They will need something to take their mind off things," Angela recounts.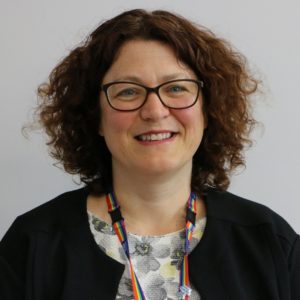 But in no time she had come up with the idea of preparing individual arts packs for patients at Oxford Health's community hospitals. The first were delivered today (Friday, March 20) to the Witney Community Hospital to the delighted patients and staff.
Each pack is individually packed in a plastic folder and includes individual pens, pencils and paper so they are low infection risk. The packs contain poetry, word searches, sudoku, blank cards and envelopes to design, Creating with Care postcards, mindful colouring sheets, origami and a spring quiz.
"It is little activities and brain teasers to stimulate your mind and creativity," Angela says.
The packs are made possible with support from Oxford Health Charity and local businesses. The poetry book was created two years ago with the poet Pat Winslow and patients at the Witney Community Hospital with support from West Oxford District Council. The postcards were also funded by the council and feature work by patients and the artist Dionne Freeman. Dr Lizzie Burns and Zulay Newell have provided instructions for origami and The Works in Witney gave Angela a discount on the materials. NAPA Living Life also gave free resources from their spring 2020 newsletter.
The feedback on the first packs was hugely positive: "make as many as you can!" so now Angela is busy collecting more materials. The packs will be delivered to community hospitals as they order them.
You can support this wonderful initiative by donating to Oxford Health Charity.
We are sorry you did not find this page helpful
Tell us how we can improve this page