Beautiful tributes to former colleague Beatrix
Colleagues and friends of the much-missed Beatrix Ruckli gathered at the Warneford hospital recently to unveil wonderful artistic and outdoor tributes to her.
Beatrix, who sadly passed away in September 2021, worked in the trust for over 25 years as an Occupational Therapist holding a split role as OT practice development lead and Deputy Team Manager within the city older adult community mental health team.
During her time in the Trust she gained her clinical doctorate in Occupational Therapy at the University of Brighton. This was all while working full time and was written in her second language, (her first language was German). 
She ran the hugely successful 'Echoes' art group with Tom Cox – for people with dementia and their carers. Beatrix strongly believed that engagement in creative activities improves wellbeing in individuals with mental health conditions and occupational needs.
Tom joined former colleagues in the Library at the Warneford hospital, where she spent many hours studying and researching, to unveil a specially designed and hand-made mosaic in her honour.
The bright design incorporates a number of flowers in keeping with her love of the outdoors and its therapeutic qualities. Following the unveiling, where those gathered heard a short speech from Emma Croft before going for a coffee and ginger cake – another of Beatrix's favourite activities. They then went on to the meadow to visit a newly-installed bench to sow some wild flower seeds – both in Beatrix's honour.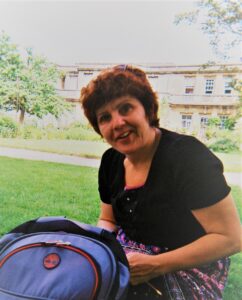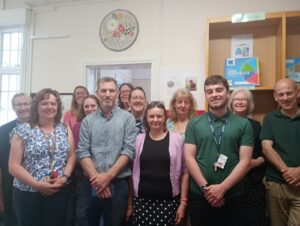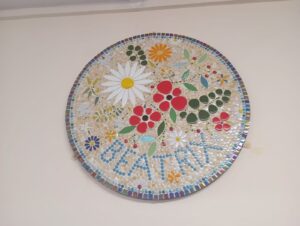 We are sorry you did not find this page helpful
Tell us how we can improve this page