Nominations for Oxford Health NHS Foundation Trust Council of Governors elections are open right now, and the deadline is 5pm, Tuesday April 13. That is also the deadline by which you must have become a member if you want to vote in May.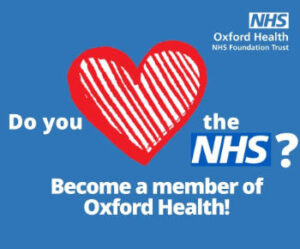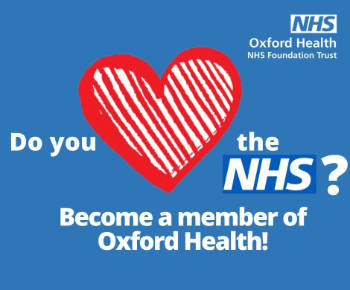 By becoming a member of Oxford Health, you can show your support AND have a say in our future. Trust members will elect 18 new governors in May. By signing up now you can cast your vote, too. You must be a member by April 13 in order to vote in this year's elections.
Don't miss out – sign up now!
Why do I have to join in April if elections are in May?
In our elections 2021, nominations close at 5pm on Tuesday, April 13. That is also the deadline for signing up as a member in order to vote this year.
This is set by the election rules in the Trust constitution.
So, don't miss out in May – sign up now.
Who can join?
Membership is FREE and anyone aged 12 and over, living in England and Wales, is welcome to join.
We want to engage with people in all the communities we serve: current and former service users and patients, carers and members of the public, particularly in Oxfordshire, Buckinghamshire, Swindon, Wiltshire and Bath and North East Somerset, but also in the rest of England and Wales.
Members of Oxford Health staff are members of the Trust automatically, unless you withdraw your membership.
Why should I use my vote?
Our governors represent the patients, carers, service users and local people who have elected them. Governors work with the Trust Board to make sure that we put patients and local communities' needs first.
With the range of services Oxford Health provides – community hospitals, mental health services, school nurses, speech and language therapy, health visitors, district nurses, dentistry, and talking therapy – it is likely that nearly everyone in our region has a stake in the future of the Trust.
By signing up and using your vote you help make sure your community is represented.
We are sorry you did not find this page helpful
Tell us how we can improve this page