Celebrate Older People's Day with us!
Our fabulous physios give expert help and tips
It's Older People's Day (October 1) – a day recognised around the world as an opportunity to acknowledge and appreciate the extraordinary contributions and achievements of older people.
To mark the occasion, Oxford Health's physiotherapists have created some posters to help older people in our communities to stay strong and resilient, particularly after the challenging past few months.
Flexing their creative muscles, our physios have put together a series of posters with strength and balance activities that are recommended to be carried out each day or at least twice a week.
Some of these have been sent to every care home in Oxfordshire alongside a letter thanking the homes for their efforts in supporting their patients and residents over the past few months during Covid-19.
Hannah Felappi, Senior Physiotherapist at Bicester Community Hospital, said: "The focus is supporting people with dementia to feel meaningfully occupied, 'keeping busy', even when needing to spend time socially distanced or isolated away from communal areas. "
Our physios recommend at least 150 minutes of activities each week and have produced a second poster giving inspirational ideas and ways in which to find out more as well as a falls checklist – things that might put people at a greater risk of having a fall – from their living environment to their medication or physical ability.
A third poster is for the less active with a list to check the safety of mobility aids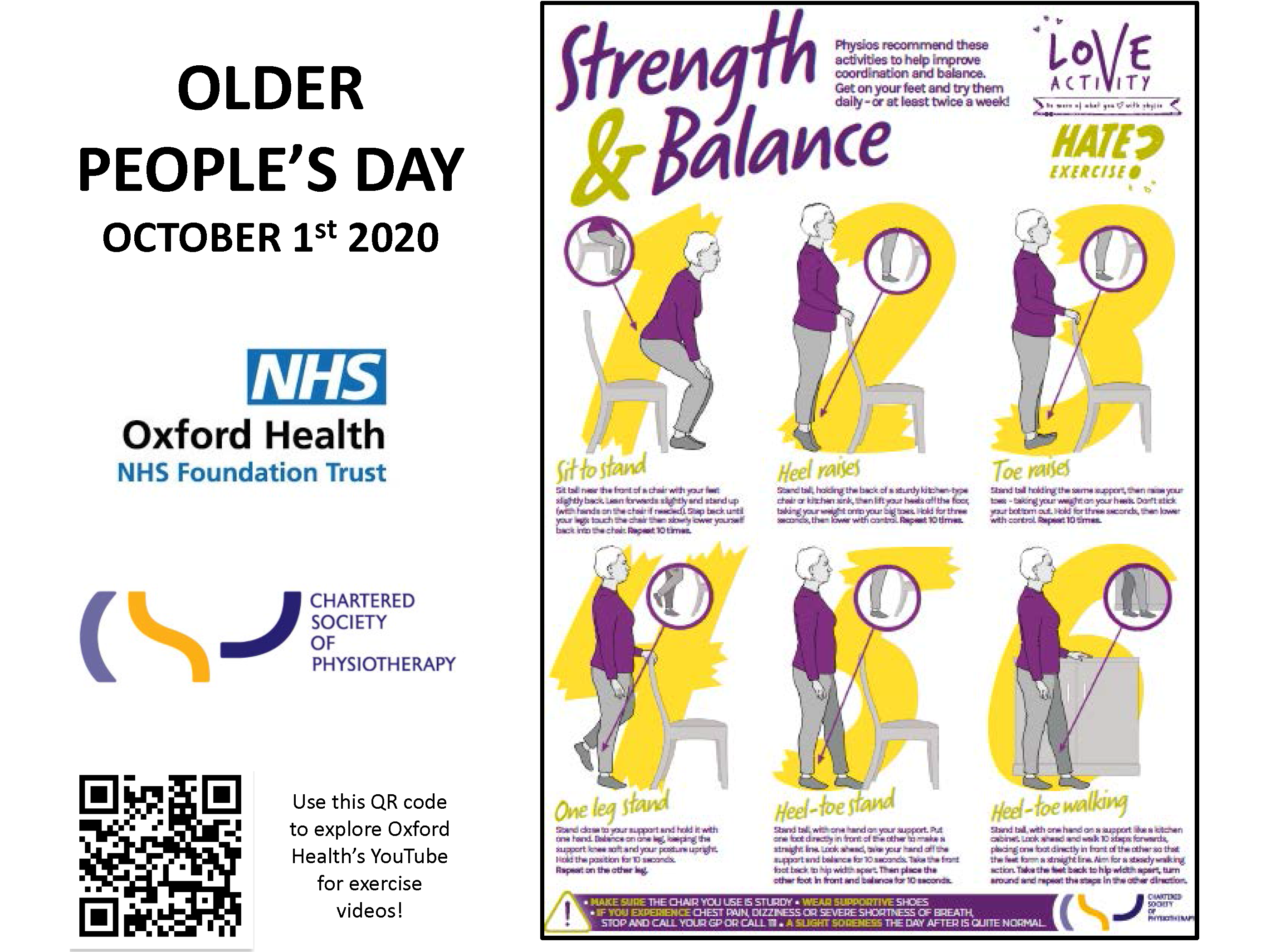 .
We are sorry you did not find this page helpful
Tell us how we can improve this page
Published: 1 October 2020