Celebrating #UKCharityWeek
Celebrating our charity achievements from the last year
At Oxford Health, we're lucky to have a whole community of charity-minded folks who travel up hill, down dale, and through the most challenging of British weather to raise money. Here's a recap of the amazing feats people have achieved in the last year!
February 2019
Oxford Health Charity supported the first Youth in Mind conference
Youth in Mind is a special event catering to anyone who works with children and young people in the count, and gives a comprehensive picture of the NHS, council and third sector services for young people. Oxford Health Charity's support of the inaugural event and £2,000 funding went towards creating a directory of services.
May 2019
New transport vehicle for Bicester
The League of Friends presented Bicester Community Hospital with a brand new £14,000 Fiat Doblo, which is kitted out with an electric winch and is able to fit the widest wheelchairs.
July 2019
Vaughan Thomas tackled giant inflatables
Not content with your average 5k, the Vaughan Thomas ward team travelled to Crystal Palace to complete 12 obstacles on a giant inflatable assault course, and in the process raised £1,700. The money will help to improve the ward's outside space, as part of Oxford Health Charity's access to green spaces project.
Alex ran four marathons and three ultra-marathons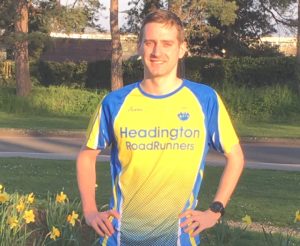 Not content with your average 26.2 miles (!), consultant psychiatrist Dr Alex Langford has gone and completed 270 miles by running four marathons and three ultra-marathons. In doing so, he raised over £5,000 for Papyrus, a charity which helps young people at risk of suicide.
Lynda walked 100k
Lynda Dix, head of forensic nursing services completed an astonishing 100k Chiltern Challenge to raise £1,200 for a new outdoor gym area at Littlemore Mental Health Centre. The (literally) blister-inducing challenge took her along The Ridgeway, Icknield Way, and the Chiltern Way.
September 2019
Fundraising at the first Witney Healthfest
Amongst the buzz of the stalls, the Dementia Bus, and the Mary-Lou Revue cabaret, the League of Friends raised £100 at the very first Witney Healthfest.
October 2019
Mandy won Helpforce Champion for Volunteers Award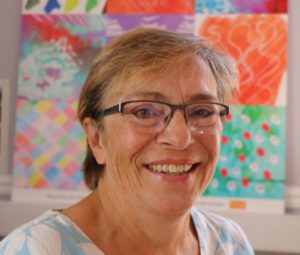 Mandy McKendry, matron for urgent and ambulatory care across Oxfordshire, won the Outstanding Staff Champion for Volunteers Award at the 2019 Helpforce Champions Award. Mandy has recruited 61 volunteers in the last year, meeting them all personally and working to match the skills of the volunteers to roles that will benefit them (and the departments their work for) the most.
Oxford Half for Oxford Health
It was a soggy but successful run/swim for the Oxford Health team who tackled the Oxford Half marathon. The twelve intrepid souls raised over £3,000 for the creation of a new outdoor gym in the meadow area of Littlemore Mental Health Centre, which adds even more to the total raised by Lynda in July.
New electric wheelchairs for the stroke rehab unit
On World Stroke Day (October 29), Oxford Health Charity gave two brand new electric wheelchairs to the Oxfordshire stroke rehab unit, to help keep patients on the move during their rehabilitation.
Fabulous Fulbrook at it again!
Eight staff from the Fulbrook Centre in Oxford raised £300 for Oxfordshire Mind, by climbing to the top of Snowdon. Watch their journey to the top (and back again) here: https://bit.ly/2qpPcmb
November 2019
Abingdon Community Hospital outpatient entrance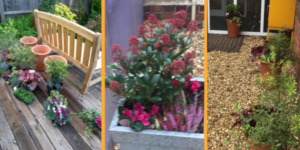 In order to jazz up the outpatient entrance to Abingdon Community Hospital, the Abingdon League of Friends organised a tea party that raised £274, and volunteers gave their time, expertise and a Hebe bush to complete the project.
December 2019
Creating with Care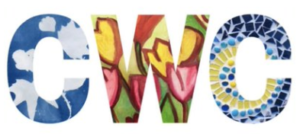 Creating with Care provide programmes of arts events for patients, relatives and staff. Since January, they've delivered 188 arts sessions that over 1,000 people have attended. Patients taking part have recorded increased mood scores, reported that they have been distracted from hospital settings and have felt more relaxed. Creating with Care is supported by the Oxford Health Charity.
Physios riding 200 miles
Physios Martin Butler and Sarah Strawson are raising £1,200 to purchase accessible exercise equipment for the Fulbrook Mental Health Centre for Older Adults. They are using stationary bikes to ride 200 miles; the distance from Oxford to their home town of Bournemouth and back. If you'd like to sponsor them pop along to their Just Giving page: https://bit.ly/2YlFQV0
Julie Pink, Community Involvement Manager says of this year's achievements: "It is so heartwarming to see the breadth of support our staff and volunteers give to both the Trust and connected charities. The difference that they make is immeasurable to those patients, service users, families and staff who benefit from the funds raised. For my part as the Community Involvement Manager and with responsibility for increasing awareness for the Oxford Health Charity, I am proud of the growing support for the OHC and am excited to see what 2020 holds."
You can see more about the Oxford Health Charity here: https://bit.ly/2RBaMz1
Thank you and well done to everyone who achieved so much this year. There are some truly remarkable achievements and the effects of each event will be felt by patients and their families for a long time to come.
We are sorry you did not find this page helpful
Tell us how we can improve this page
Published: 5 December 2019