It is one month to go before nominations open for Oxford Health NHS Foundation Trust Council of Governors elections.
We are inviting people in all our constituencies to consider this important and rewarding public service role. Nominations open on March 27, but there are things you can do already.
Sign up as a member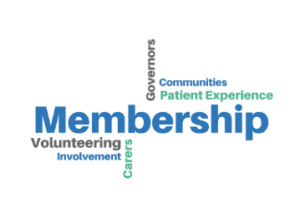 Only members can vote in our elections or stand as a candidate. Membership is free and you have no obligations as a member.
Sign up by 15 April in order to take part in this year's election.
Take part in our Gimme five! campaign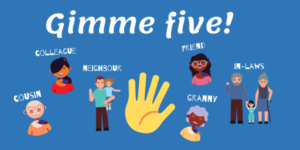 Anyone at least 12 years old and living in England or Wales can become a member. You are likely to know people who are interested in their local health care and want to have say.
Invite five people to join our trust and ask them to enter your name in the 'How did you hear about the trust' field. We will then enter your name in a prize draw to win a £50 high street voucher. See more here
Prepare your election statement
Your nomination will ask for a 250-word election statement. This will to give your community an idea of what you stand for. Why do you want to become a governor? What is your experience? What aspects of your local health care do you feel strongly about? What do you feel you can most contribute?
Your statement is entirely up to you, but the word limit is strict. If it goes over 250, it will simply be cut at 250, even in middle of a sentence.
Have you picture taken
You can include a photo of yourself in your election statement. Although not mandatory, it will make you more approachable for the electorate.
Check your constituency
We have ten vacancies in this spring's election, shown in the table below. You can represent the class and constituency in which you are signed up as a member. For instance, if you postcode starts with OX and you have signed up as a service user, you can stand as a candidate in the category Patient/Service user Oxfordshire.
If you are unsure of your membership status, please email us at FT.MembershipCommunity@oxfordhealth.nhs.uk and we'll check it for you.
Vacancies
Constituency
Class
Vacancies
Public
Oxfordshire

Buckinghamshire

Rest of England and Wales

2

2

1

Patient
Service user Oxfordshire

Service user Buckinghamshire and other counties

Carers

2

1

1

Staff
Specialised Services
1
How do I nominate myself?
You will be able to nominate yourself on a nomination website that will go public on March 27. You can also request a paper nomination form or an easy read nomination form.
All members will receive a Notice of Election, which tells you that nominations are open, by email or letter, depending on your communications preferences. We will also publicise the nominations on the trust website, in social media, posters and the press.
If you have any questions or would like an informal chat about the governor role, please email us at FT.MembershipCommunity@oxfordhealth.nhs.uk.
We are sorry you did not find this page helpful
Tell us how we can improve this page
Published: 27 February 2020