Do you want to be an NHS Volunteer Responder?
The NHS is "rallying the troops" for the war on coronavirus, with volunteers being called up to help vulnerable people stay safe and well at home.
Volunteering charity, Royal Voluntary Service has been enlisted to help the NHS recruit a volunteer army to support the 1.5 million people across the nation who have been asked to shield themselves from coronavirus because of underlying health conditions.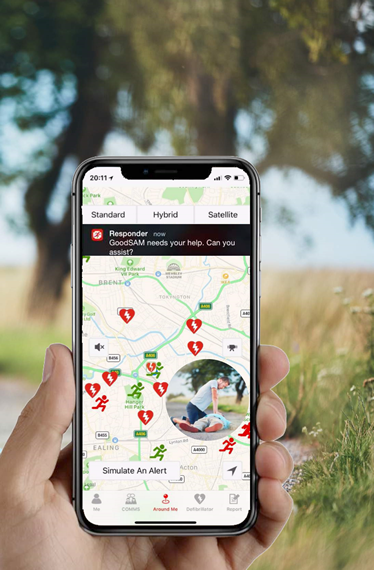 The volunteer recruits, called the NHS Volunteer Responders will relieve pressure on the health service by supporting the most vulnerable to stay safe and well at home.
Our NHS Trust and others serving Oxfordshire, Buckinghamshire, Wiltshire have signed up for the service.
It will enable health professions – GPs, nurses, NHS111, ambulance trusts, pharmacists or community and mental health trusts like Oxford Health – to register a request for help via the GoodSAM app. Each request for an NHS
Volunteer Responder will be matched with a volunteer who lives nearby.
Members of the public can sign up quickly and easily at goodsamapp.org/NHS to become NHS Volunteer Responders, and can be called on to do simple but vital tasks.
There are four volunteer roles available including:
Community Response volunteer:This role involves collecting shopping, medication or other essential supplies for someone who is self-isolating, and delivering these supplies to their home.
Patient Transport volunteer:This role supports the NHS by providing transport to patients who are medically fit for discharge, and ensuring that they are settled safely back in to their home.
NHS Transport volunteer:This role involves transporting equipment, supplies and/or medication between NHS services and sites, it may also involve assisting pharmacies with medication delivery.
Check in and Chat volunteer: This role provides short-term telephone support to individuals who are at risk of loneliness as a consequence of self-isolation.
Those interested in joining the NHS Volunteer Responders should register on the NHS Volunteer Responders page goodsamapp.org/NHS complete their details and identify which volunteer roles they are interested in.
Once the checks are complete they will be emailed a verification code and log-in details and can download the GoodSAM Responders app. They then simply switch on the app when they are available for volunteering jobs.
We are sorry you did not find this page helpful
Tell us how we can improve this page