Election results are here: Meet the new governors
Oxford Health members elect 18 new governors to represent patients, carers, members of the public and staff
Eighteen governors have been elected to represent their community's views on local healthcare services and shape the future of Oxford Health NHS Foundation Trust.
The newly elected governors will join the Council of Governors, subject to necessary appointment checks, and represent the public, patients and carers from different geographical areas, and staff from different directorates.
Thank you to all our candidates! You can view the newly elected governors and what they told us in their election statements below. You can contact your governor by emailing contactyourgovernor@oxfordhealth.nhs.uk.
Service users – Oxfordshire
Jonathan Cole
"Every citizen in the UK should be provided with healthcare which meets their needs and respects their dignity. I am standing as a Governor to be a voice for people with a disability such as mental ill-health or learning disability. My family and I have lived in Oxfordshire for 42 years. In our experience, more often than not, the Trust delivers healthcare of outstanding quality.
For the last 40 years, I have also been an intermittent user of mental health services. As a teenager, I attended the Highfield Adolescent Unit at the Warneford Hospital. In 1996, I was sectioned at the John Radcliffe Emergency Department and in 2000 I was detained at the Warneford Hospital. In my opinion, there is great scope for making mental healthcare services in Oxfordshire more respectful of patient autonomy and dignity. I am a Chartered Engineer and, as a volunteer at MIND, have worked closely with people with serious and chronic mental health problems. I hope to be a voice for people with enduring mental ill-health and other disabilities whose healthcare needs are too often marginalised."
Gillian Evans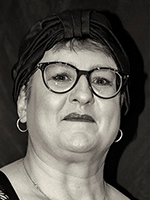 "I came to Oxford as a student in 1993 and then worked as a senior manager in publishing for 10 years. I am a member of the Trust and have been a service user for 13 years, during which time I have experienced life as both inpatient and outpatient, and have received varying standards of care. I have been a service user Governor for Oxfordshire for the past 6 years and have been very committed to this role. As a service user myself, I have an in-depth understanding of the complex issues surrounding mental health, and feel strongly that people suffering from any illness, and from any background, should be treated with compassion and without stigma. I am also concerned that budgetary imperatives, and any re-organisation within the Trust, should not compromise the quality of care provided to patients."
Benjamin McCay
"
My name is Ben McCay. I have a learning and physical disabilities. I am chair of local charity My Life My Choice, run by and for people with learning disabilities. I am also spokesperson for Learning Disability England. I have written a blog on hidden disabilities, which is when you cannot see someone is disabled and this can affect how people treat us.
I am on the co-production board at Oxfordshire county council and part of I am the leading together Co production group at Oxford Health. I think that when staff work with patients, we get better services for everyone.
I have been campaigning, with other organisations for people with a learning disability to be put in priority six for the COVID vaccine. This have been successful nationally and people with learning disabilities have started to have the vaccine.
I like the phrase nothing about us without us. I think it is important that patients' voices are heard at every stage of service changes from initial plans to a new service opening.
I want to stand as a governor at Oxford Health so that people with a learning disability are represented, which has not happened before. I hope to make becoming a governor more accessible for people with any disability in the future."
Karen Squibb-Williams
"Since moving to the area 26 years ago, I have used many of the health services available in Oxfordshire, as have my four children and eight grandchildren. Our experiences have been very varied and I believe have offered me an in-depth understanding of immediate (emergency) health needs and services right across the spectrum to the quality and range of much longer term needs and support for physical and mental health conditions.
As a longstanding and active health service user (and a very long term patient!) I would like to put my advocacy skills to good use for other Oxfordshire patients who may benefit from them.
My working life has been predominately spent in the legal profession assisting, supporting and advocating on behalf of individuals who either are vulnerable or find it difficult to present information about their vulnerability. I profoundly believe in equality of opportunity and respect for all."
Service users – Buckinghamshire and other counties
This constituency was uncontested, and the candidates were elected unopposed.
Julien FitzGerald
"I have been an LGBT+ advocate and activist for over three decades. In addition, since 2005, I have been a service user of Adult Mental Health Services, as well as sitting on a number of associated forums and committees to ensure that the collective voices and views of the local LGBT+ communities are heard, especially in regard to the provision of general and mental health services. I wish to become a governor to ensure there is a voice for patients with mental health conditions and also that services can be specifically tailored to the needs of the LGBT+ communities in Buckinghamshire and the surrounding areas."
Jacky McKenna
"I have served as a governor with Oxford Health for the last three years. In addition, I was an Independent Mental Health Advocate, a further education lecturer for young people with learning difficulties and SENCO for Amersham & Wycombe College specializing in prison education. I have also been an active service user representative on the Bucks Safeguarding Adults Board and I feel this gives me sufficient experience to listen and represent service users and their carers at all levels across Buckinghamshire."
Claire Sessions
"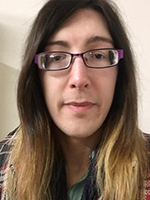 I have been a service user of the trust since 2012 and am a firm believer in empowering the service user voice. Over the years I have been involved in various projects within the Trust, spoken at a conference, sat on recruitment panels and volunteered at HealthFest where possible, leading to my goal of becoming a mental health nurse. I hope to bring my knowledge and experience of being a service user full circle and use my experiences to positively impact service users and carers' lives."
Carers
Nyarai Humba
"I am a UK-trained and qualified RGN with years of experience working in Stevenage, London, and Oxfordshire. Since 1996 when I had an accident that shattered my knee, I have been a service user. I have also been a carer for my now 22-year-old son.
My B.A. Social Science (Hons) Degree gave me access to many subjects – Psychology, Sociology, Social Policy, Town Planning, History, Race and Gender, Economics and Political Economy.
I have an MSc in Research Methodologies and I can read, critique, and design research in social matters like Health and Education. My specialist subject is Institutional Racism in Education.
Since 1995 when I moved to Oxford to study at Oxford University, I have worked with and supported community groups. I was a Committee member of East Oxford Community Centre and Oxford Development Centre for 13 years. I also worked for the Oxford Befriending Network supporting people in the community who have been diagnosed with terminal illnesses. I trained volunteers and supported both volunteers and service users. I am looking forward to learning from other members of the governing body and to making new friends."
Allan Johnson
"I have been a governor for the trust for the past three years and am standing for re-election.  My family and I have lived in Oxfordshire for 16 years, our daughters were born here, and we have all been patients of our local NHS and of Oxford Health. One of our daughters is a patient of the CAMHS service and my adult nephew is autistic and has been supported effectively and compassionately in another part of the country.
I have worked in healthcare, outside Oxfordshire and in the public and private sector for over 20 years and I am passionate about the benefits of our NHS. I am very proud of the work that Oxford Health do, but I am a critical supporter. For the NHS to perform at its best I believe it needs to be challenged, appropriately and firmly.
In the past three years I have represented your governors as an observer on the Trust Board, confronted issues of patient experience and highlighted poor information governance. Supporting our health system means not just providing overt support but also representing the views of patients and service users and changing elements of the system that we feel could be delivered more effectively.
I believe elected Governors should act as a voice for the patients and carers using the trust, that means a focus on outcomes and results balancing too much emphasis on targets and budgets."
Public: Oxfordshire
Melissa Clements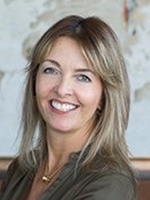 "At the start of this year I decided to totally change career leaving behind 30 years of corporate life, initially in banking, and then in senior marketing and leadership roles. I decided to go into nursing and am now studying for an Adult Nursing Degree at Oxford Brookes.
With a broad and varied background, plus some excellent business experience, I would hope to bring some great skills to Oxford Health. I hope you will agree my grounding in finance, communications, governance and controls should be great skills to add value to the Trust. I am always looking at ways to improve processes as I have an analytical approach. I am passionate about making a difference, and really enthusiastic to be joining the NHS on my first student nursing placement this month."
Public: Buckinghamshire
Anna Gardner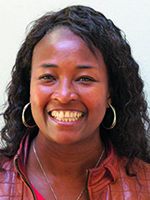 "I am passionate about mental health and COVID-19 has brought it to the forefront of everyone's mind. Trusts must prioritise patient care, public engagement and clinical practice. My experience and expertise will ensure these priorities are met by Oxford Health. I commit to providing strategic oversight of the Trust's activities and to represent your interests at all times. Excellent outcomes are achieved by putting people's needs first, communicating effectively with all stakeholders and working in a collaborative manner. I am an ex-lawyer and experienced executive with over 20 years of experience in senior corporate roles and a former trustee of an international charity. In addition, I am currently undertaking a masters in Integrative Counselling and Psychotherapy where I have witnessed the devastating impact of mental ill-health on patients, their families and their friends. As a Governor, I will work with my fellow governors to ensure that we serve as an effective interface between you – whether patient, member of the public or staff and the Board of Directors. Together, we will realise the Trust's vision of "outstanding care delivered by outstanding people".
Christiana Kolade
"I am a registered Nurse/ Midwife. I worked with the NHS England for seventeen years and retired as a Midwife from Buckinghamshire Healthcare NHS Trust, Stoke Mandeville Hospital in 2019. I have a passion in children and maternal health.
I would like to participate in supporting women that have mental health challenges through pregnancy, labour and postnatal periods.
I would like to participate in other programmes that can promote mental health awareness and support as required.
I am available and open to learning new things that will improve the standard of care."
Tabitha Wishlade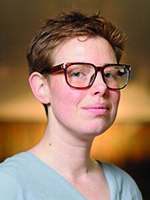 "I have been a frontline healthcare provider, a clinical researcher, a healthcare lecturer, a patient, a patient's friend, a patient's daughter, and a patient's mum. In their own way, each of these experiences has made me passionate about the provision of excellent healthcare that meets the needs of my local community. As a registered midwife with experience of providing care within community and hospital contexts, I understand both the complexity of the health service and the impact decisions taken at board level have on the care patients receive. Furthermore, as a midwife I have listened to and advocated for a broad spectrum of people within my community, giving me the skills to hear, understand and champion the issues faced by those I represent. I believe that in the current pandemic, with the health and wellbeing losses so many have faced, it is vital to both our individual and national recovery that NHS leaders understand and respond to our concerns. The experience I have of interrogating and questioning data within a clinical research context will allow me to hold the board to account regarding data describing its performance in relation to financial or healthcare targets and standards."
Public: Rest of England & Wales
Tendai Nyoni
"I am passionate about the National Health Service. My goal is to become part of the team that hold senior management to account and promote and protect physical and mental health. I am a strong believer of best patient experiences and outcomes. I am certain I will excel and contribute positively at this Trust with the aim to improve the health and wellbeing of patients and their families. I will effectively discharge my governor's duties with excellence and distinction. I will promote good corporate governance. I have ambition and drive to make a difference to the Trust and the communities served by the Trust.  I will ensure the Trust inspire hope and promote health through integrated clinical practice.
"I believe in transforming medicine which connect and cure as the global authority in the care of serious or complex disease. I will ensure the needs of the patients remain the focus and advocate for members and patients. I will ensure the Trust provide the best care, treating patients and family members with sensitivity and empathy. It is my great desire to add value to such an amazing health institution which provide a range of specialist health services that include forensic mental health and eating disorder services across a wider geographic area."

Staff
Oxfordshire, BaNES, Swindon & Wiltshire (BSW) Mental Health Services
Ekenna Hutchinson
"I hope to work towards creating better access to health care for people from all backgrounds. I am passionate about raising awareness about mental health and empowering people to ask for what they need to keep well.
My background is mental health nursing  and since  January 2021 I have been writing and reflecting on how as leaders we can connect more intentionally while people are in lockdown and moving forward.  I have been promoted recently to a role totally different to my staff nurse role. I aim to overcome challenges, share my experience and empower others by using my experience."
Buckinghamshire Mental Health Services
Giles Loch
"I am a RCN Safety rep and work in Older Adults Acute Mental Health. I want to be a voice on board for staff, to enable staff to have a say in our Trust, as well as  to be able to raise standards in Trust and have a say in policies that affect the staff working,
I believe in high quality care of patients and staff welfare. I want to have a more joined up care and treatment for patients and staff across the Trust.
Within this I want to ensure the patients within mental health in Bucks get the same standard of mental and physical health care as is available within other areas for us to be one Trust. However, currently being in the middle of a pandemic I feel I want to be pushing staff protection and having better quality PPE available to us as a Trust.
I want to work with the executive  leadership team to facilitate change within the Trust for better for all concerned and for staff to feel they have been listened to, and as working on front line, I feel I would be best placed to help to do this."
Corporate Services
Charlotte Forder
"I joined the Trust in 2016 and now hold a joint position as data analyst in the Quality + Risk team and developer in the Business Intelligence team. A priority in both roles is to bring data together in a way that makes it accessible for all staff to explore, while also ensuring it meets operational needs. My current position gives me a broad understanding of the wide and complex services provided by Oxford Health, and I feel that it will help me to provide valuable insights to Governor meetings.
I am passionate about continuous improvement in patient care, and recently took part in the leading improvement program with the Healthcare Improvement Centre. Prior to joining the Trust I trained and worked as an ecologist, before working for 10 years with Baxter Healthcare.
As a balance to my work I volunteer with the mental health charity Restore, visiting patients on adult acute wards to provide information about opportunities available following discharge. When younger I experienced various episodes of psychosis that resulted in inpatient and outpatient mental health care; this lived experience drives my interest in healthcare and strengthens my commitment to support staff with improvement. As such I feel I could bring a variety of understanding and experience to the governor role."
Specialised Services
Perry Ssenyonga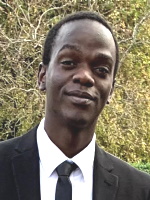 "I will help to support the Board in building a strong partnership, strategic vision and friendly environment for all. I will also mobilise for full staff integration, support the Board in making effective decisions and campaign to support mental wellbeing of staff. I will ensure that equality is put forward in every aspect of our working environment."
We are sorry you did not find this page helpful
Tell us how we can improve this page