The end of a 38 year NHS career came to a close today (June 12 with a rousing applause of thanks as Stuart Bell CBE retired from Oxford Health after more than seven years as chief executive.
Staff, wearing masks and observing social distancing, gathered on the front lawn at the Warneford Hospital in Oxford for a special ceremony led by Trust chair David Walker.
As master of ceremonies David gave a recap of Stuart's illustrious career pointing out that not only had he been a great leader of Oxford Health, accomplishing a plethora of change, development and improvement benefitting patients and staff, but he had also been a national figure in the NHS.
He gave thanks for Stuart's contribution before asking the assembled to join him in applause.
And it was not only those on site who took part – staff at locations around the trust stopped what they were doing to show their appreciation for our retiring CEO. Some of them can be seen in the attached video.
Kerry Rogers, Director of Corporate Affairs paid tribute to Stuart's stature, stamina and strength and of him being our NHS Superhero as she presented him with a hand carved wooden plaque and a commemorative magazine packed with farewell messagse and stories charting his time at the Trust.
She said: This special edition celebrates your dedication and the love, admiration and respect felt towards you by so many.  I hope when you are missing friends and colleagues that this will keep fond memories alive and take you back to your special bond with the NHS."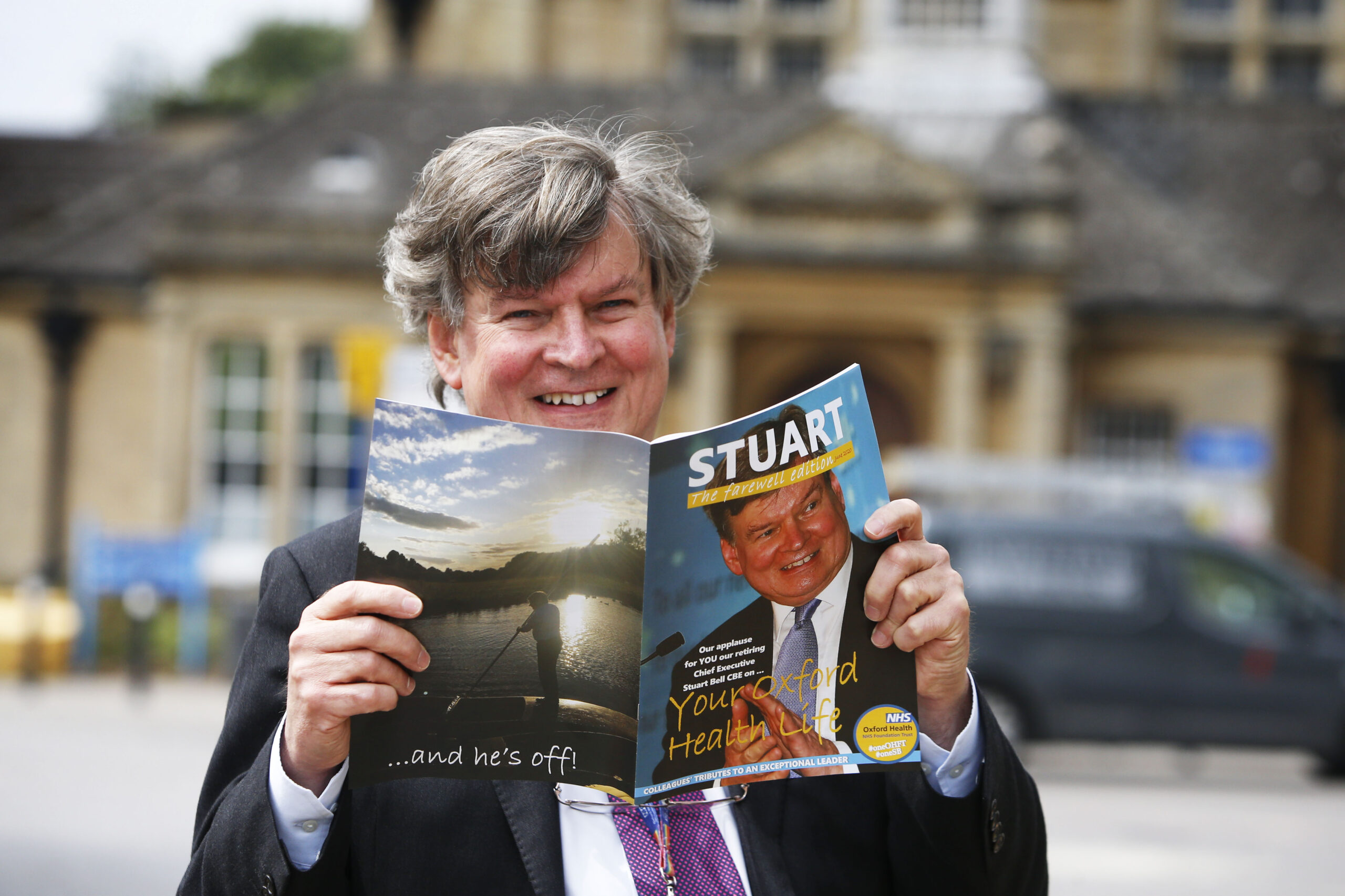 In response, Stuart spoke of his pride of working in the NHS, calling it the best job in the world. He paid tribute to all those who make up the NHS family in whatever role they carry out, thanking all colleagues for their work and commitment. Stuart also thanked the board for allowing him to stay on past his original planned retirement day in April so that so he could continue to lead the Trust during the Coronavirus pandemic.
Dr Nick Broughton, who has been working alongside Stuart in a handover week, officially takes up the role of CEO on Monday, June 15.
We are sorry you did not find this page helpful
Tell us how we can improve this page