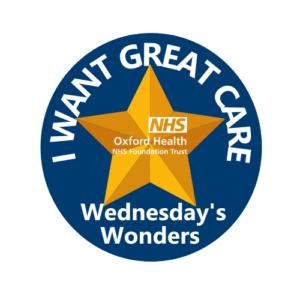 The out-of-hours service provides urgent medical care from 6.30pm to 8.00am on weekdays and around the clock at weekends and bank holidays. It can help if, for example, someone has a fever or sickness but do not need to go to a hospital Emergency Department. Anyone who thinks they need the service calls 111 first.
One patient said: "I couldn't fault my experience. I am very thankful for the treatment I received. It was prompt and effective."
Others commented about the "Exceptionally high standard of care, extremely thorough. I was very impressed." Another said: "The staff were so kind and informative and made sure that all my questions were answered."
"I was taken in quickly and the staff were very helpful, friendly and supportive."
The hospital also provides rehabilitation and palliative care for people who no longer require the services of an acute hospital but need greater support than currently provided in their home environment. A skilled and dedicated team of nurses, occupational therapists and support staff work closely with social services to source care placements and liaise with other care agencies.
In addition to its inpatient beds, Witney Community Hospital has a Minor Injuries Unit (MIU), an Emergency Multidisciplinary Unit (EMU), X Ray facilities and a range of outpatient clinics. However its out of hours service in particular, has been greatly recognised in recent weeks.
Elaine Arnott, Senior Operational Manager at Witney Community Hospital, said: "I am extremely proud of my team here at the Out of Hours Service. They manage to continuously provide excellent patient care, throughout very pressurising times."
To find out more about Oxford Health's Community Hospitals, click here
We are sorry you did not find this page helpful
Tell us how we can improve this page