Going Gung-Ho for Oxford Health Charity
Eight members of the team on Vaughan Thomas ward are taking on the world's biggest 5k inflatable obstacle run this Saturday to raise £4,000 for Oxford Health Charity to support their patients by buying their wish list of 'little extras' that will make their stays more comfortable.
AN adventurous nursing team is going Gung-Ho for charity by taking on the world's biggest 5k inflatable obstacle run this Saturday.
Eight members of the team on Vaughan Thomas ward – an 18-bedded male acute mental health ward at Oxford Health's Warneford Hospital  –  are planning to take on the race in Crystal Palace Park, London, on July 13 to raise £4,000 for the trust's charity.
The intrepid runners include modern matron Carol Gee, ward manager Paul McCann, deputy ward manager Shevon Toussaint, clinic lead Dennis Nguu, staff nurses Matt Boffin and Imogen Hooper and health care assistant Hannah Beverton.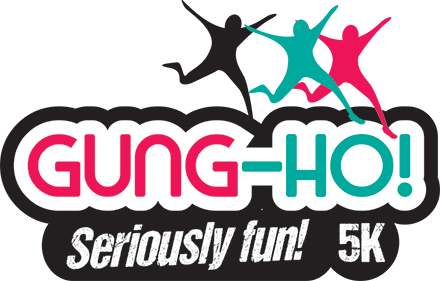 Their decision to tackle the inflatable course came about following feedback from patients, their friends and families about what would make a difference to their stays in the hospital off Warneford Lane, Oxford.
The Vaughan Thomas team hope their efforts will encourage people to donate to Oxford Health Charity (OHC) to make a real difference on a daily basis to the people they work with.
Funds raised will contribute to improving the outside space on the ward including new seating, garden games and resources for a new polytunnel allotment – part of OHC's access to Green Spaces project.
They will also help purchase activity equipment for the ward with an emphasis on sports, physical activity and social interaction.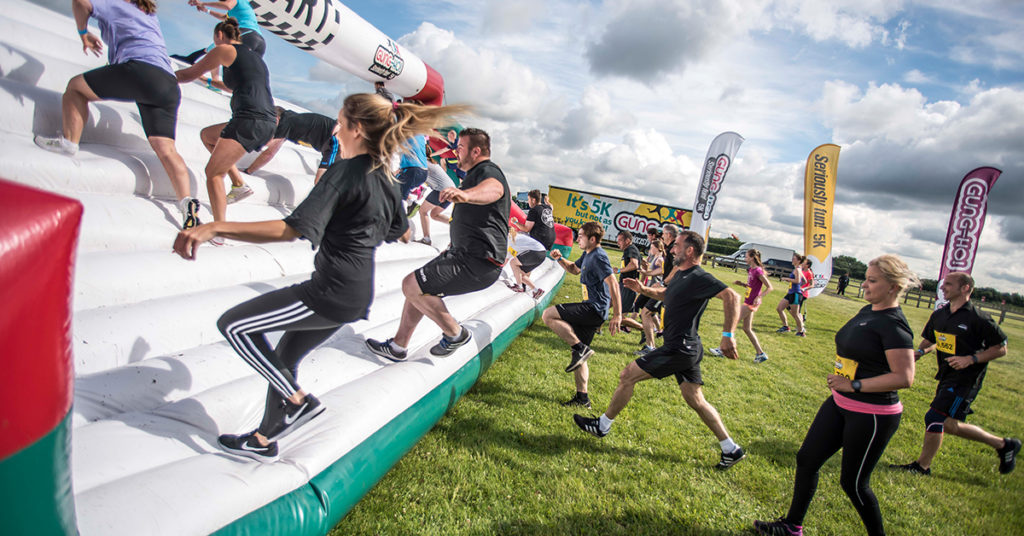 Modern matron Carol Gee said: "Admission to hospital can be a difficult and at times distressing experience for individuals , their families and friends. One in four people experience a mental health condition at some point in their lives and this is an opportunity for all of us to make a difference to those who experience serious mental illness requiring care and treatment in hospital.
"Your contribution will help us to improve patient experience during this difficult time in their lives.
"On Vaughan Thomas we are committed to engaging and listening to our patients' experiences and work collaboratively to create an environment that is safe, therapeutic and provide a range of activities and opportunities to help people to recover."
Carol added: "Gung-Ho is an opportunity for us as a team to raise much needed funds for those extras that will make a difference and responds to the wish list created by those using our service. It is also a great event for the team and really highlights the team ethic of working together to create positive change"
Oxford Health Charity exists to support those receiving care and working with Oxford Health NHS Foundation Trust.  Through funding it enhances patient, carer and staff experience through supporting projects, activities and training over and above that provided through the NHS.
Julie Pink, community involvement manager, said: 'It is great to see the team from Vaughan Thomas taking on this challenge to support the development of their ward through the Oxford Health Charity.
"Improvements to activities and outdoor space have such a massive impact on the atmosphere of a ward and the experience of those staying in that environment – I cannot wait to see the difference that this team makes."
To support them please visit  https://www.oxfordhealth.charity/fundraisers/gung-ho-vaughan-thomas-ward and help them towards their £4,000 target.
For more details on the charity, its fundraising projects and how it can help you please visit https://www.oxfordhealth.charity