Today is International Women's Day – a global day celebrating the social, economic, cultural and political achievements of women.
The day also marks a call to action for accelerating gender parity.
Marked annually on March 8th, International Women's Day is one of the most important days of the year to:
celebrate women's achievements
raise awareness about women's equality
lobby for accelerated gender parity
fundraise for female-focused charities
To mark the day we have asked Oxford Health colleagues to give us their thoughts on International Women's Day.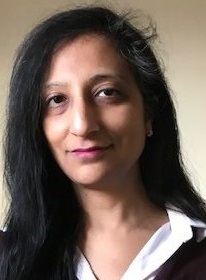 Maleeha Bari, Oxford Health's Medicines Management Lead Pharmacist Medication Safety Officer (joint) and Non Medical Prescribing Lead, said:
"For me International Women's Day is showing my boys that a woman can be independent, resilient, and a loving mother too, showing them a woman is not a superhuman but is strong no matter how small they are, they possesses a great deal of courage and mental strength.
"It's about achieving outside of my role as a mother by achieving at work and my personal aims. As BAME I feel this sets a good example to others and encourages people to aim high.
"Women are still treated appallingly in many parts of the world. In lockdown we have had a taste of what it feels like to not be able to send our children to school – it is easy to take so much for granted and forget in some parts of the world females are killed for simply wanting an education.
"IWD is a time when we should stop to think about the global status of women worldwide as well as reflect on our on individual impact as women."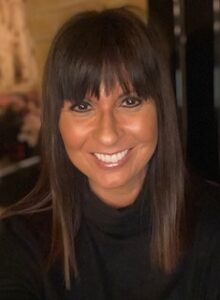 Katrina Anderson, Service director for Oxfordshire, Banes, Swindon and Wiltshire Mental Health, said:
"I've always been very ambitious and never thought of not doing something because I'm a woman.
International Women's Day is so important because it's an opportunity to reflect on our history and how we have got to where we are thanks to women like the suffragettes before us.
I would encourage anyone who wants to follow a path in the NHS to just do it."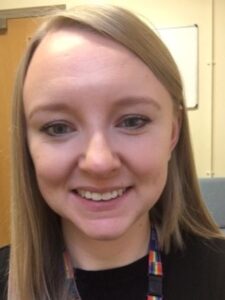 Emily Neale, psychologist in the Learning Disability Service said:
"To me, being a woman means being proud to show care, compassion and kindness towards others, and combining this with qualities of leadership and strength. It means overcoming together the struggles that we may face, purely because of our gender.
"International Women's Day is important to me for many reasons. It is a celebration and acknowledgment of how far we have come in the fight for gender equality. I am always struck by how my predecessors would not have been able to do many of the things I do so freely today – go out to work, vote… any many many more. For me, it is also a reminder of how far we still have to go in the fight for equality for all genders, and a chance to make a commitment to meaningful action to challenge gender bias in both our personal and professional lives."