Our Childre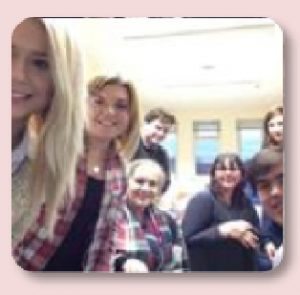 n and Young People's Mental Health (CAMHS) participation team covering Swindon, Wiltshire, Bath and northeast Somerset have been working with young people to challenge misconceptions about mental health.
Over this summer, young people working with the team developed three short films, which they hope will be included in school PHSE packs. The films talk frankly about mental health issues and the need to seek support.
One of the young people who worked on the films said:
"We wanted to challenge the stereotypes associated with mental health – that boys can and do experience eating disorders, that self-harm isn't attention seeking and doesn't only involve physical injury and that although many people think they know what OCD is, it shouldn't be used as an adjective as living with it can be very debilitating."
"We also wanted to emphasise that it's okay to ask for help and that struggling with your mental health shouldn't and isn't something to be ashamed of. It's brave to admit you're struggling and seek support: it's time to be your own hero."
The films premiered on 20 October at the Open House Centre in Bath.
Note that this event is now over.