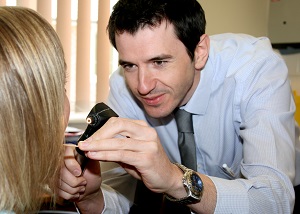 This new and innovative Board-level role will enable closer and better working across community, primary, social care, and third sector partners to improve services and the health of the communities in Oxfordshire.
Community Services is Oxford Health's largest directorate, with 2,000 staff across Oxfordshire, supporting GP out-of-hours care, community hospitals, urgent and ambulatory care, district nursing, therapy services, and children's services that include health visiting, school nursing and integrated therapies.
The new Managing Director will lead these services at Board level, supported by the community clinical director and joint service directors, with particular focus on coordinating the care provided by these services with the care provided by GPs and their teams through recently-formed local clusters of practices known as 'Primary Care Networks'.
Chief Executive Stuart Bell CBE said: "This new role supports national policy to develop more integrated care across systems based on the needs of our population and focused on delivering health and care services that make care a joint endeavor between practitioners, service users and carers.
"We have worked closely with GPs, PCNs, commissioners, local authority and third sector partners in recent years and made good progress, for example through the development of the Oxfordshire Care Alliance. For the next phase of development, we looked for an experienced clinical leader to oversee this work and we are very glad to be able to appoint Dr Ben Riley. His work as a GP, and as a major contributor to developing the Oxfordshire system through leading roles at Oxfed GP Federation and as a Primary Care Network Clinical Director, means he his very well placed to take forward our collective work to help develop an Integrated Care Partnership in Oxfordshire with our partners."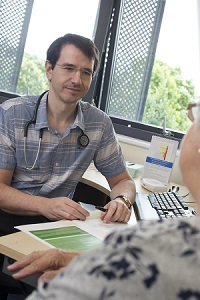 Dr Ben Riley said: "I'm really looking forward to taking up this role at Oxford Health. Having worked as a doctor for over 15 years in different parts of Oxfordshire, I've seen the range of challenges we face in helping people to improve their health in our urban areas, our market towns and our countryside. In all of these areas, I've heard many patients and carers ask for more joined-up care between their GP, their community services and their other local sources of support. This is a fantastic opportunity to work collaboratively with a wide range of healthcare partners, including the patients and local communities themselves, to improve health and wellbeing across the whole county."
Ben is currently Chief Clinical Officer and Chair at OxFed, one of four GP federations in Oxfordshire. He is also joint clinical director of the 'Healthier Oxford City' Primary Care Network (PCN), which comprises three city practices and OHFT's Luther Street Medical Centre, caring for a diverse population of 42,000 patients in central and north Oxford, including the homeless population and significant numbers of students as well as a health-deprived older population.
Currently a GP at Oxford's busy 19 Beaumont Street Surgery, Ben has an interest in frailty and is the lead doctor for a nursing and care home that includes patients with complex healthcare needs and dementia. Now in his sixth year in Oxford City, Ben previously worked for seven years as a GP in Faringdon, caring for patients across a large area of rural West Oxfordshire, and undertook part of his medical training in Berinsfield and Thame.
He has also had leadership roles at national level. As the Royal College of General Practitioners' Medical Director of Curriculum and GP Education from 2012-19, Ben led the team that updated the national curriculum for GP training, which was rolled out into GP training programmes across the UK in August 2019. Before this he led the College's e-learning programme, co-authored several national strategy documents and has produced over 250 educational resources and publications for the NHS workforce. He was a Trustee of Lymphoma Action, a leading national charity for people with lymphatic cancer, from 2012-18.
Dr Riley is expected to take up his new post at Oxford Health later in the Spring.
We are sorry you did not find this page helpful
Tell us how we can improve this page
Published: 27 February 2020