Meet our new governors
See who you voted for in our Council of Governor election 2019
Thirteen governors have been elected to represent their community's views on local healthcare services and shape the future of Oxford Health NHS Foundation Trust.
The newly elected governors will join the Council of Governors, subject to necessary appointment checks, and represent the public, patients and carers from different geographical areas, and staff from different directorates.
Director of Corporate Affairs and Company Secretary Kerry Rogers said: "Congratulations and welcome to all the elected governors. I'm looking forward to working together, listening to our members' views and continuously improving our services for all.
"I would also like to thank all candidates and members for taking part in this year's election. Your involvement allows us to remain responsive and retain our position as one of the UK's leading mental health and community health trusts."
Take a look below to see who was voted in and what they told us about themselves.
Public - Buckinghamshire - Chelsea Urch
"As a young person studying counselling psychology at a Buckinghamshire university, I believe I have the passion to be actively involved and the necessary insight to contribute to the development of our mental health services.
"Studying counselling psychology, I have evidenced a profound understanding of mental health issues and the strain under which the NHS is to provide care to all. With the hope of working for the NHS once I've graduated, I believe becoming a governor will allow younger constituents to recognise the importance of their involvement and the value of said input, while allowing me to gain relevant life experience which will further my future career.
"I am a passionate individual who enjoys working collectively. I engage with peers at my university and I do not shy from discussing issues of great interest, ensuring I make my ideas and opinions known while being understanding of others."
Public - Oxfordshire - Mike Hobbs
"For nearly 30 years I was employed by the trust as consultant psychiatrist and psychotherapist, and served as medical director for eight years, so I can bring extensive clinical and board level management experience to the role of governor.
"Since retiring I've worked on a voluntary basis as chair of the NE Oxon Public & Patient Involvement Forum for Oxfordshire Clinical Commissioning Group, with Oxfordshire Youth Justice Service's Restorative Justice Team, in primary schools as road safety cycling trainer, and as a qualified cycling coach with able-bodied and young people with disabilities.
"I have also led a community engagement programme to purchase our local pub for the community, and instigated there a programme of socially inclusive activities to promote mental, physical and social wellbeing.
"I will work to engage the trust's membership and wider community to involve our local population in shaping the services provided by the Trust and supporting the staff who deliver them. I would aim also to foster collaboration between Oxfordshire's NHS organisations, including primary care, for joined-up health care is essential for many patients with complex ill-health. I want to make a difference to health care in Oxfordshire."
Public - Oxfordshire - Madeleine Radburn
"It is no use standing on the sidelines of the NHS. If we believe that we can do something to help the service in these incredibly difficult times, then we need to get in there and help. Having been a governor for the last three years, I am aware that the voice of the group is now being heard clearly and that we are making a difference.
"There is a lot to do. Key items on my personal agenda include a reduction in the amount of waste in the NHS locally and nationally, and a reduction in the huge number of statistics which are churned out with little or no value.
"In tandem with this, I believe that we need to publicise the excellent work which is being undertaken at the ward and clinic level both in mental health and in our community services."
Public - Oxfordshire - Hannah-Louise Toomey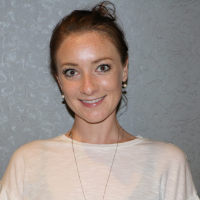 Hannah-Louise Toomey is starting a master's degree in occupational therapy at the Brookes University in September.  She is a keen mental health awareness ambassador, dancer and arts in health researcher based in Oxford.
"My true passion is to help people help themselves," she said.
"I am currently a member of the Oxford University Patient Safety Advisory Group, supported by the McPin Foundation for Transforming Mental Health Research, and a Time to Change Champion for Oxford.
"As a governor, I would like to reach out to communities in Oxfordshire who feel their health needs are not being given the services and attention they require. I'd like to use my own experience of the benefits of linking into supportive local organisations and tell others in about what is available.
"I would like to extend this offer to schools, colleges, universities, prisons, businesses, hospitals, care homes and mental health Institutions," she said.
Public - Rest of England and Wales - Joy Hibbins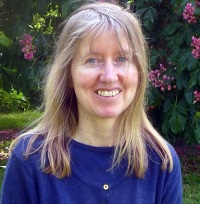 Joy Hibbins runs a charity called Suicide Crisis, which provides a crisis centre in Gloucestershire. She is bringing to the trust her personal experience from multiple levels.
"In 2015 I had an out of county referral to Oxford Health moods disorders clinic and was diagnosed with bipolar disorder type 2. Although it was initially a shock to receive the diagnosis, it has ultimately been extremely helpful to me. Getting a diagnosis helped me to understand what kind of help I would need to stay as well as possible.
"My particular interest within Oxford Health is to ensure that the needs of patients, carers and staff are met. I have the experience of being both a service user and service provider, and can see both perspectives."
"I am passionate about ensuring that patients can access the right kind of care, and that they receive the best possible care."
Patient - Service users - Buckinghamshire and other counties - Benjamin Glass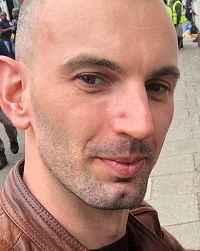 "Having been a mental health patient for over two decades and having witnessed first hand the degradation and violence that patients are subjected to, but also the warmth and solidarity that patients give to one another (warmth and solidarity that I am fortunate enough to have received), I want do all that I can to improve the rights and representation of mental health service users, and to give something back to the service user community which has been so good to me and which deserves so much better from mental health services."
Patient - Carers - Gill Randall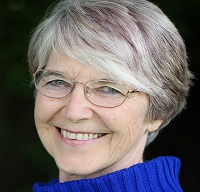 "I have found being a governor over the past three years an enjoyable and also sometimes challenging experience because of restrictions in funding and changes sometimes happening very slowly. Therefore, there are some ongoing issues I would like to continue to follow through in the next three years.
"It is important to observe how the services are run to meet the greatest needs efficiently and effectively for the whole community . It also feels really important that the different services work together and communicate to provide a seamless service.
"I worked in the NHS for many years as a physiotherapist, so I have experienced the NHS as an employee in a small part of the organisation. In my personal experience, overall, the NHS gives excellent care to the best of everyone's ability.
"I am a great advocate of wellbeing, and I do my best to keep myself healthy. If we took more responsibility to look after ourselves, there are some diseases like heart disease and diabetes that may be reduced with life style changes so the NHS would be able to concentrate their resources on the people in greater need.
"I am very interested in wellbeing initiatives for NHS staff to reduce stress and absenteeism. It is an honour and a privilege to continue to serve another term with the Council of Governors."
Patient - Carers - Chris Roberts
"I was elected as a governor six years ago after putting myself forward when someone close to me was diagnosed with a serious psychiatric illness, and was, and is being cared for by Oxford Health. In addition, I was one of the carers who looked after my mum during the last three years of her life as she declined with vascular dementia. I hope that these real-life experiences of being a carer for people in these situations enable me to add a perspective when discussing the trust's directions and policies, and believe that this has been the case.
"Three years ago I was gratified that the other governors put their confidence in me and elected me as their lead governor, a position that I was re-elected to earlier this year. I am convinced that there is a significant role for governors to ensure that the trust considers the perspective of service users, staff, carers and the public. In my time as a governor I have seen the trust taking increasing notice of the views and experiences of governors which has resulted in real and important changes to services.
I put myself forward for a further, final term as governor as I believe that my experience over the last six years as a governor can help shape the future of the trust, in a complex changing healthcare environment."
Staff - Oxfordshire, BaNES, Swindon and Wiltshire Mental Health Services - Louis Headley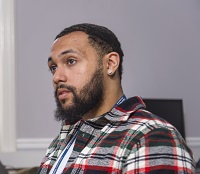 "I wanted to become a governor because I believe there are a number of voices that need to be heard. For almost four years, I have been privileged enough to work in Oxfordshire children and adolescent mental health services, meeting many stakeholders from different services. They have amazing ideas and opinions that need to be heard and shared throughout the trust. I strongly believe I can push ideas and opinions forward.
"Having started as an apprentice I've seen and continue to see the struggle to be heard. There's a gap, a need of a culture change where we share more and communicate better. For the good of our service users and ourselves, I want to build a bridge in that gap.
"There is no better way to build that bridge than together."
Staff - Buckinghamshire Mental Health Services - Reinhard Kowalski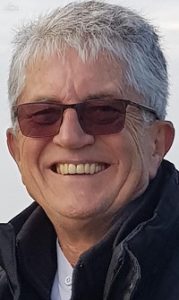 "I am a retired consultant clinical psychologist, and have returned part time as a principal clinical psychologist in South Bucks. I have found that the Council of Governors is useful as a democratic forum within a service that is otherwise organised in a very hierarchical way.
"I am particularly interested in addressing issues of staff wellbeing. Our mental health budget is 30 per cent below the national average. As a result, stress levels and related sickness levels amongst staff are high.
"A couple of years ago we piloted, with the support of the Council of Governors, a project of offering mindfulness courses for staff. Evaluation of the project showed that staff who attended felt they were learning useful skills to manage their stress levels. As a staff governor I would like to work with the leadership of our trust to address staff stress levels, which would include getting staff involved in the process of identifying stress factors. I would also continue to promote mindfulness for staff."
Staff - Community Services - Angela Conlan
"I am interested in making the trust a better place for patients and staff and I am passionate about arts and health.
"I am the arts co-ordinator for Creating with Care, a programme which delivers a participatory arts programme across Oxfordshire's community hospitals. The programme aims to enhance patients' time in hospital by encouraging individual creativity, promoting self-worth and a sense of identity as well as distraction from stress and worry. The project also aims to enhance the ward environment, through a programme of arts activities for staff, patients and their families.
"I believe I have experience and skills which will benefit the trust and I consider it a great privilege to serve as a governor. I will perform my role with energy, enthusiasm and integrity."
Staff - Community Services - Myrddin Roberts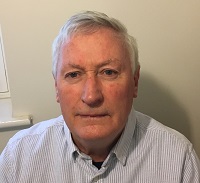 "I put my name forward for the Council of Governors because I feel that I can make a difference.
"For the past seven years I have worked primarily at the Witney base for the out-of- hours service, which has been an invaluable experience. It has allowed me to look at all aspects of how the foundation trust works and where we can possibly implement some new ideas to help improve efficiency.
"Like so many people I am not only appreciative of what the NHS has done for my family and myself; it has become an institution that we rely heavily upon and we all would like to share in the success and growth of the NHS.
"I have felt for some time now, even when working as an area manager with the Lloyds group, that the success of any organisation depends very much on its staff and their enthusiasm to succeed and be part of a team. That is why open dialogue with staff at all levels is the cornerstone of gathering meaningful ideas that can be adopted to move things forward. This participation of the staff and often the public will empower people to contribute to the success of the trust and make the people feel that they have contributed to the success of the trust. These are my aims as governor."
Staff - Specialised Services - Hasanen Al-Taiar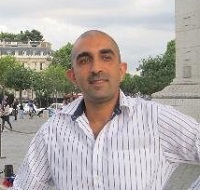 "I am consultant forensic psychiatrist who graduated with a medical degree and I hold the membership of The Royal College of Psychiatrists (MRCPsych). I work in a secure unit in Oxford which provides specialist mental health input to forensic patients and I also look after a number of forensic outpatients.
"I am excited about having the opportunity in the running of our trust, as it would not be able to function effectively without representative governorship.
Working in the trust for the last nine years has enabled me to understand the duties and responsibilities of the role of an NHS foundation trust governor.
"I have developed a good understanding of the trust and how it operates and interacts with other partnerships and stakeholders. I always act on information which would lead to improved clinical practices and services for patients. I am always approachable to all staff who want to discuss issues with me in confidence, and make myself accessible to others to hear their viewpoints."
You can contact your governor at contactyourgovernor@oxfordhealth.nhs.uk 
Find out more about membership