Most eggs-ellent donation from Oxford supermarkets
Tesco, Poundland and Co-op give treats to our teams working with children and young people
It turns out it wasn't just our young in-patients who received delicious donated Easter Eggs over the bank holiday – generous supermarkets made sure our staff also got their fill of chocolate treats.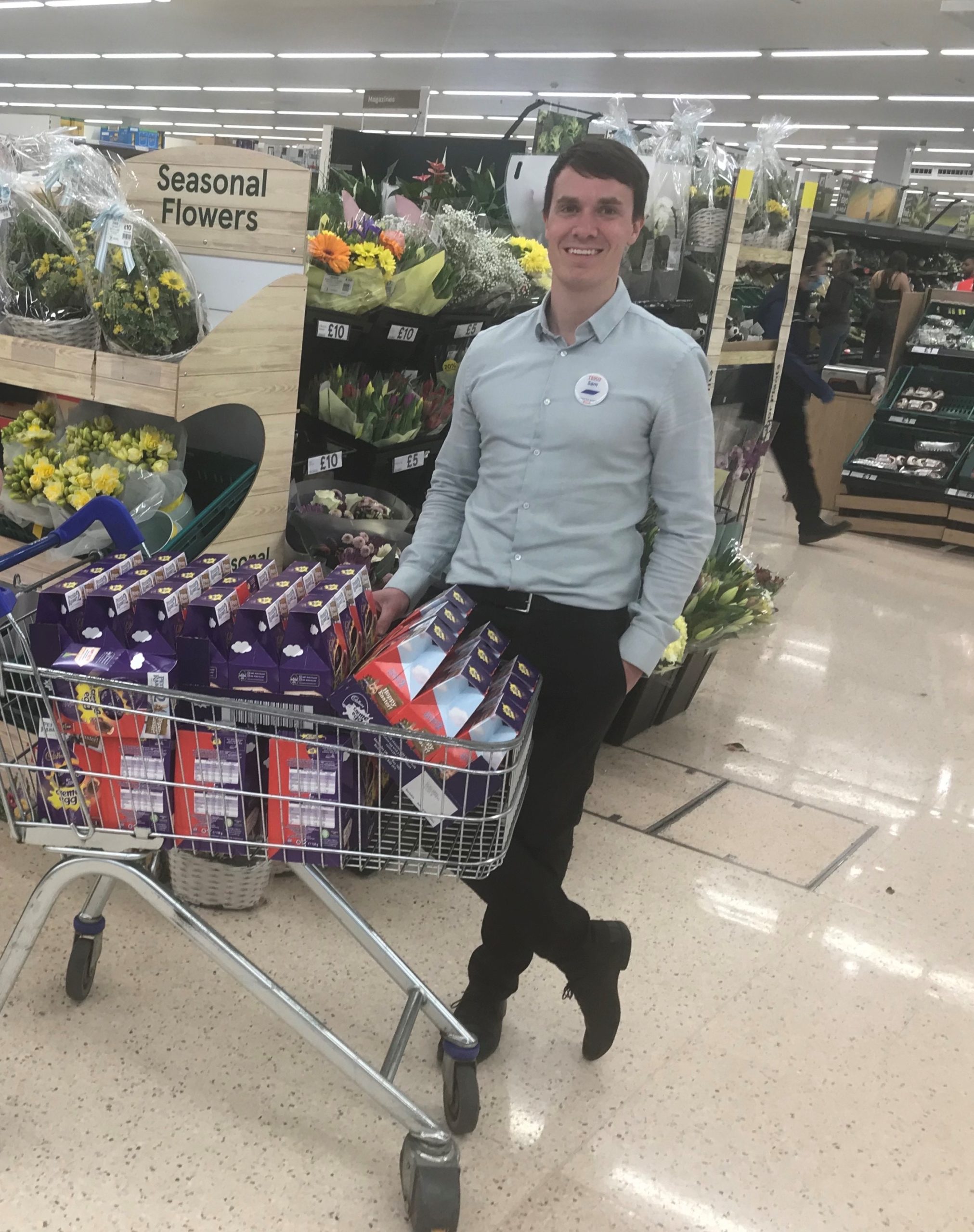 Tesco at Cowley Retail Park, Cowley Poundland and Co-ops in Rose Hill and Littlemore together donated 100 eggs which went on to be devoured by nurses on the Highfield Unit, our CAMHS teams in Outreach Service for Children and Adolescents (OSCA) and Single Point of Access (SPA).
And the person who spearheaded the donations was CAMHS Senior Management Team Administrator Alanah Johnson who was determined to do something to help raise a few cheers and smiles during this difficult time. She reached out to supermarkets to ask if they would help, and the response was incredible.
Vicky Norman, service manager for Oxfordshire CAMHS, said: " Alanah has been working tirelessly but took on the challenge of requesting eggs from local supermarkets to cheer up colleagues.
"We never expected to receive so many kin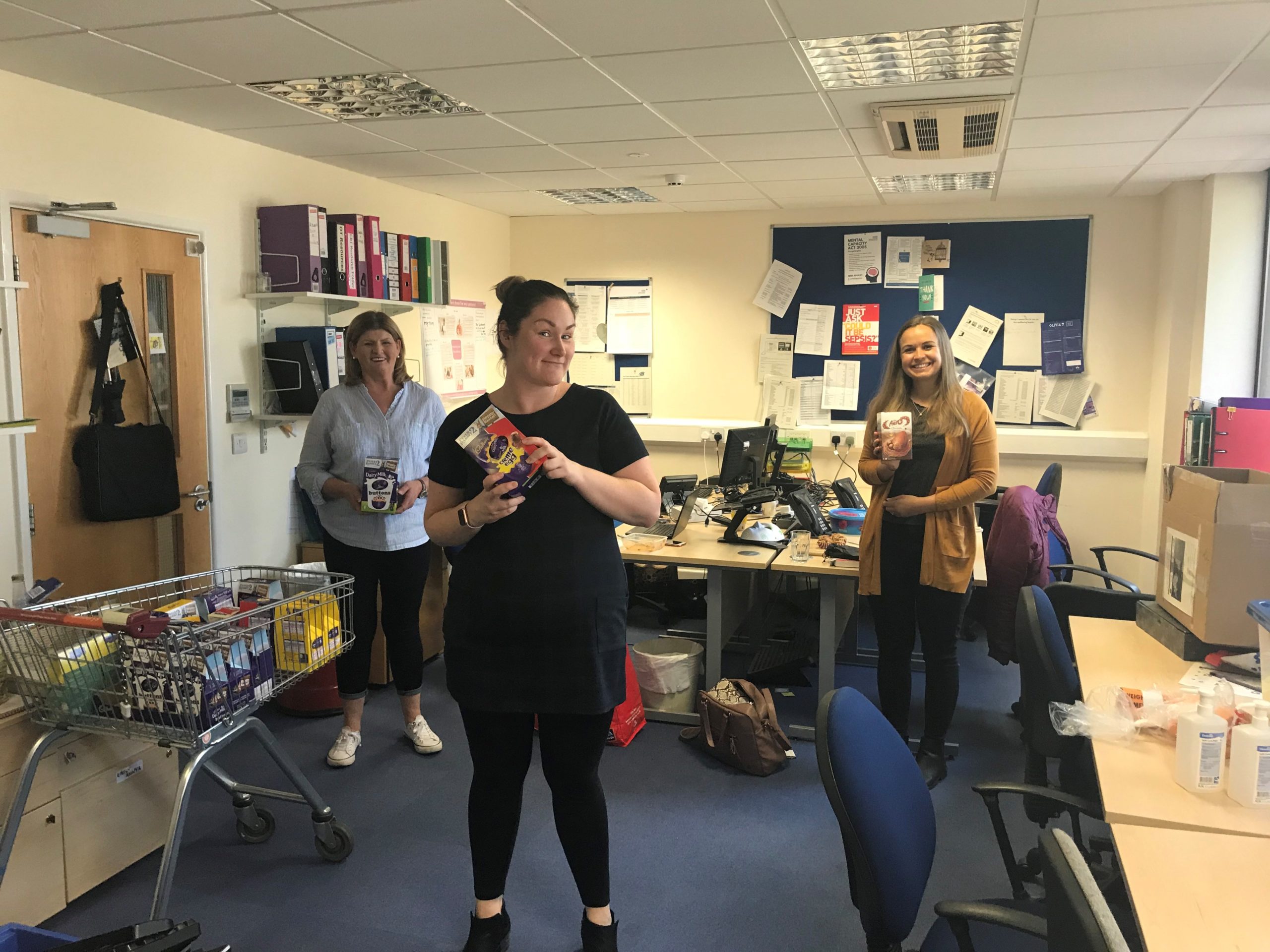 d donations and have been overwhelmed by the generosity from the community. So thank you to Tesco Poundland and the Co-op. We couldn't have managed without Alanah's 'nothing is too much trouble' attitude and shedeserves a big thank you too."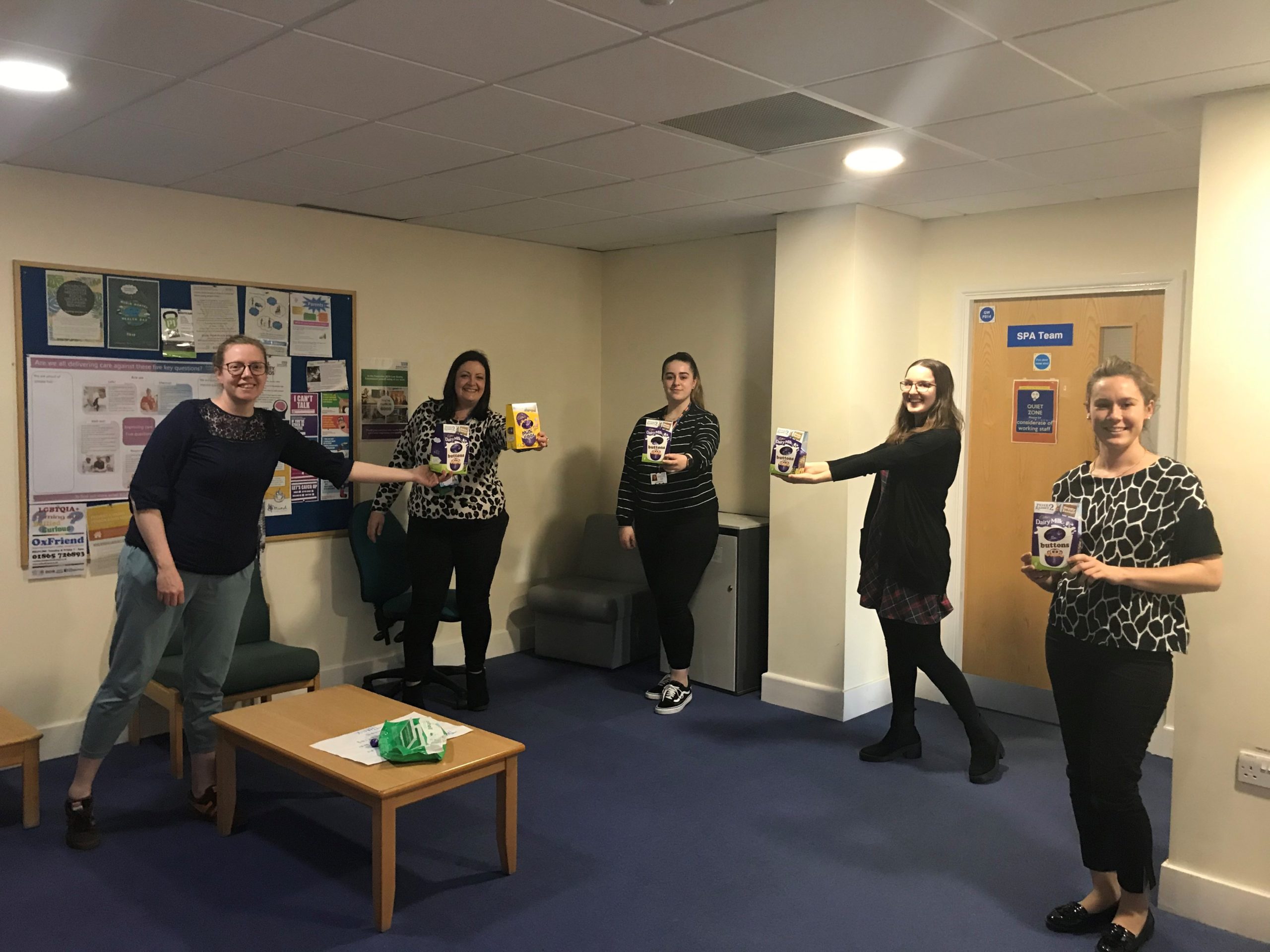 We are sorry you did not find this page helpful
Tell us how we can improve this page