The Trust hospital provides rehabilitation and palliative care for people who no longer require the facilities of an acute hospital but need greater support than currently can be provided in their homes.
The patient, who took time to leave the review of our #oneOHFT team who have been caring for them on our ward, said it was "lovely to see the pretty garden" and added that they had "seen lots of wildlife."
The Memorial Garden was funded by the Department of Health and Oxfordshire County Council and the League of Friends. It provides a peaceful space for patients, visitors, and staff away from the clinical environment and somewhere to enjoy the fresh air: it is kindly maintained by a wonderful group of volunteers.
"I will really miss everyone," added the reviewer. "Even though I have been in hospital it has always been fun.

"The nurses are always cheerful, and I like to hear them laugh. I have been treated really well by all the staff and would like to say a massive 'thank you' to everyone."
The hospital has a dedicated team of nurses and occupational therapists and is supported by medical teams. Staff work closely with social services to source care placements and liaise with other care agencies.
All patients and service users of the Trust are encouraged to provide reviews of our teams and care they provide on the independent I Want Great Care website. This feedback not only helps us listen to patients, family, and carers, but also enables us to make improvements as we strive to uphold our values of being 'Caring, Safe and Excellent'.
Claire Austin, who is a Senior Occupational Therapist, said: "It is reassuring to receive such positive feedback as I know the staff work hard to provide excellent care to the patients. It is lovely that this is recognised."
Deputy Ward Manager Candy Eldridge said receiving this feedback makes "it all worthwhile" and emphasised how important it is in driving improvement and a successful practice.
"It is so nice that the patient has gone to the trouble of expressing their thanks to all of us a team. This I hope unites us together as a team and pushes us on to carry on giving really good care to the patients and knowing that most of them do appreciate what we do.

"Not all of them may be able to express it in this way but I think on the whole we know that our patients mostly feel well cared for. Sometimes when we have a busy day this sort of feedback makes it all worthwhile and it is great that the patient was able to have a 'happy time' with good memories of their stay with us.

"It is nice to hear that 'we' as a team may have managed to lift her mood and hopefully this will have been of benefit to her overall wellbeing."
Team effort
As for the team, they were also delighted with the feedback and to learn of the difference they are helping to make.
Lucie Barnfield is a Receptionist at the hospital and said it makes her "feel happy and proud," and Jacqueline Pickford, who is an Administration Assistant, added: "I believe the staff here at Didcot Community Hospital prioritise patients' needs and happiness. This brilliant feedback reflects this."
What stands out are the shared comments from staff like Deputy Ward Manager, Jisha Thottakara, who said she "loves coming to work" and is "so pleased the patients are happy."
Ward Clerk Christina Tan Wai Yen agreed she is pleased they can make the patients feel comfortable and enjoy their stay whilst in the hospital; something Jess Burdett, who is also a Ward Clerk, agreed was "very satisfying to know that we do our jobs well and put patients first."
Echoing previous staff comments, Natalie Beal, Ward Sister, said: "I am so proud of our team's ongoing professionalism and dedication to the patients they care for! They are hardworking, caring and strive to uphold the Trust values in all they do!"
Jayne Newman is a volunteer at the hospital and said comments like this "make all the hard work worthwhile," and Head Housekeeper, Mandy McNamara agreed "it makes us feel like our job is worth doing."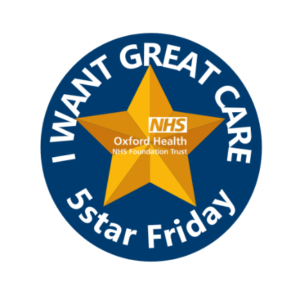 Kindness promotes recovery
Other patients commented on the kindness they had been shown, while one took the opportunity to add: "The treatment I have received has been the best!
"I would like to say a huge thank you to all the staff. I have been able to have a shower every day which has made me feel better. The food has been really good: the porridge has been the best that I have tasted!"
Any improvements? One reviewer replied: "Absolutely not, and I mean that from the bottom of my heart.
"Everyone has been so kind across the whole hospital. I have had a lovely view looking out into the garden. I just cannot find the words that would truly express how I feel about everyone. The nurses work so hard all the time; my time spent here has been joyful. I thank you from the bottom of my heart."
The final word comes from Helen Reynolds, who is Ward Manager and replied without hesitation: "I am so proud of the team. It is really lovely to hear that the patients are enjoying their stay."
To find out more about the range of outpatient clinics in addition to inpatient beds at Didcot Community Hospital click here.
We are sorry you did not find this page helpful
Tell us how we can improve this page
Published: 25 February 2022