New dates: Influenza catch up clinics for children
Nasal spray vaccines available - contact our immunisation team
Nurses at Oxford Health are on a mission to vaccinate 56,000 primary school children in Oxfordshire to protect them from the flu.
It's the aim to vaccinate every youngster from reception up to and including Year 6 in 270 schools  via a nasal spray, all delivered by the Trust's Immunisation Team in conjunction with the school nursing service.
So far, more than 37,000 youngsters have been immunised.
If your child is in Reception to  Year 6 – and has missed their flu vaccination in school please email flu.schoolnurses@oxfordhealth.nhs.uk and the team will contact you to arrange an appointment in one of our clinics below, which are being held later this month.
January 28: Banbury  9am to 11.45am
January 29: Witney 2pm to 4pm
January 29: Abingdon 2pm to 4pm
January 30: East Oxford Health Centre 3pm to 5pm
For more information please visit our dedicated immunisations page here
The flu nasal vaccine contains a pork-based element which may impact on some faith groups.
This is what they say about it.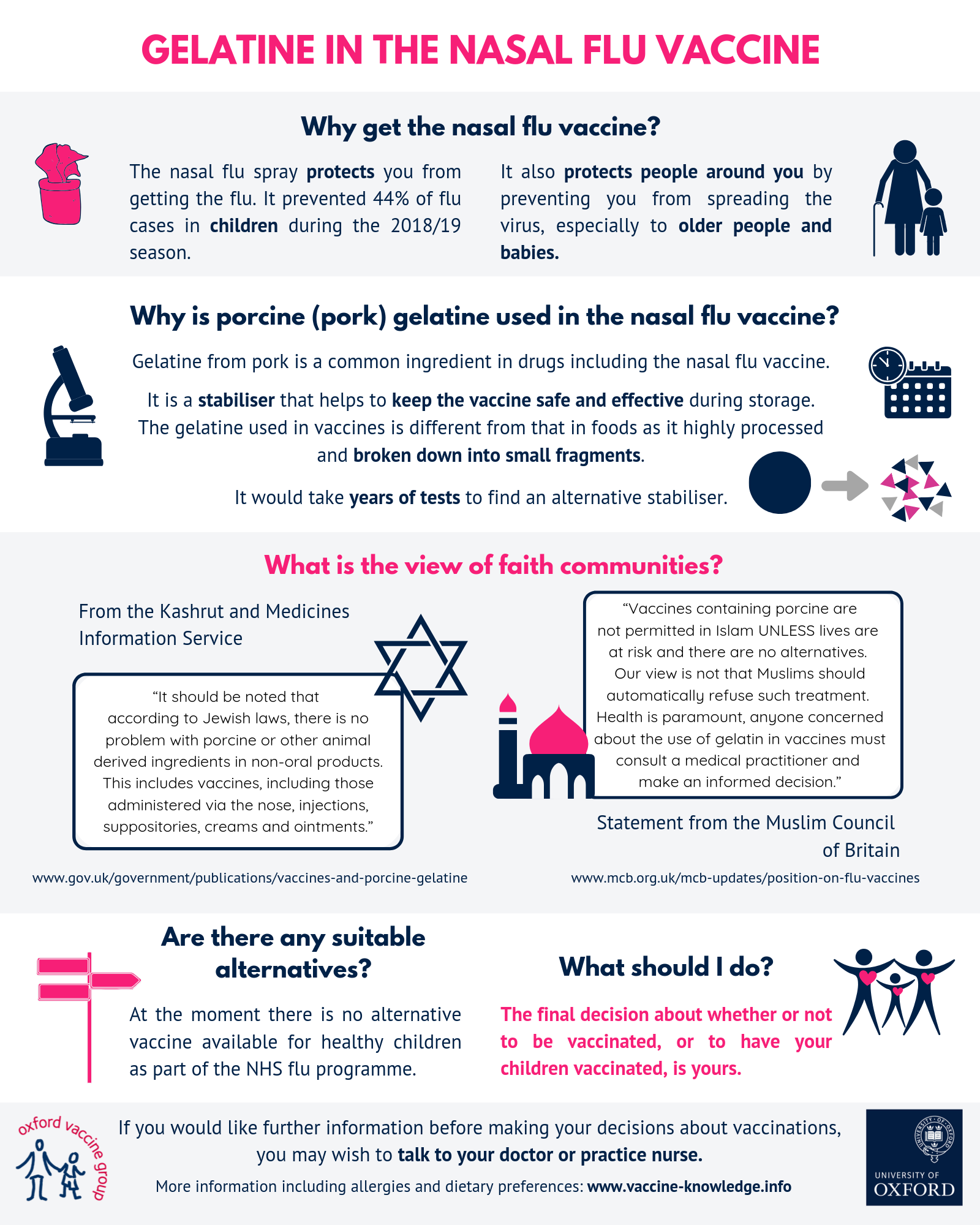 We are sorry you did not find this page helpful
Tell us how we can improve this page
Published: 20 January 2020