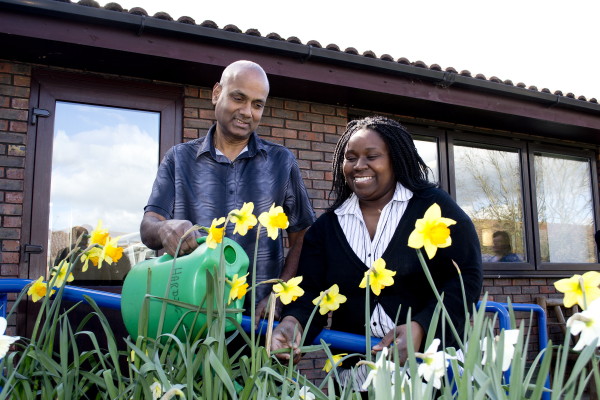 The Oxfordshire Mental Health Partnership has launched an exciting new development in mental health services for Oxfordshire, the Oxfordshire Recovery College.
The Oxfordshire Recovery College uses an empowering and educational approach to mental health recovery, and will be run by people with lived experience of mental health problems, alongside people with professional experience. Our aim is to provide an innovative shared learning environment for people who use mental health services, their families, carers, and volunteers and staff. It is run by the Oxfordshire Mental Health Partnership, which brings together six local mental health organisations from the NHS and the charity sector (Connection Floating Support, Elmore Community Services, Oxford Health NHS Foundation Trust, Oxfordshire Mind, Response and Restore).
Oxfordshire Recovery College uses a 'hub and spoke model'. All the education, learning and development that is delivered across Oxfordshire on behalf of the college are the Recovery College 'spokes'. The Recovery College administration operates through a central 'hub' which comprises of the core Recovery College team and admissions office. This is based at mental health charity Restore, which is the lead partner for the recovery college.
The college will provide course and workshops across the county of Oxfordshire using educational and community venues. The number of courses and locations to access them will grow over time. All college courses and workshops are co-produced and co-delivered by tutors with personal experience and tutors with professional experience of mental health challenges.
The college will help people recognise their talents and resources, explore their possibilities, develop their skills and take control of their own mental health recovery.