Our creating with Care Lead nominated for a dance award
An Oxford Health colleague is in the running for a national award thanks to her commitment to dance on the wards of our community hospitals.
Angela Conlan is Oxford Health's arts co-ordinator and lead for the Creating with Care programme, and she has been nominated for a One Dance UK Awards 2021 in the Dance for Wellbeing category.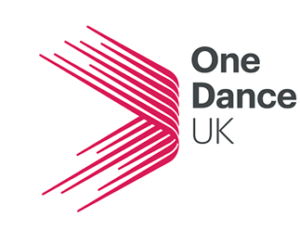 The award celebrates the work across the dance sector to unite, celebrate, acknowledge and reward the people who have made an impact on the vibrant UK dance landscape.
In Oxford Health's community hospitals, Angela has been promoting dance to assist with physical and mental wellbeing as well as her involvement with creative classes.
Movement and expression are key to strengthening adults living with physical and mental health difficulties says Angela.
She said: "I'm really delighted to have been nominated for this award alongside such an impressive list of fellow dance professionals. Thank you to all those who nominated me, fingers crossed for the shortlisting.
"Having dance as an activity for older patients is a way for them to relax and forget about where they are, enjoy the moment and express themselves."
One Dance UK is the sector support organisation leading the way to a stronger, more vibrant and diverse dance sector.  Their aim is to provide one clear voice to: Support all those working in the sector to achieve excellence in dance performance, education and management.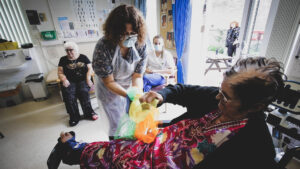 Angela says: "I am involved with group and 1-2-1 dance sessions for patients. These have been taking place since I started with Oxford Health nearly 5 years ago, although during the pandemic I have delivered more 1-2-1 sessions than groups and have had to negotiate how to dance in PPE.
"When I work 1-2-1 with a patient, we can spend a lot of time talking about music and reminiscing and maybe just tapping toes, sometimes we mirror each other's movement and sometimes we just listen to the music and hold hands. On other occasions we have had a disco at the bedside with staff joining in too though.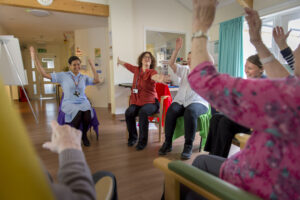 "In group sessions the emphasis is on gentle movement to music with breaks for getting to know each other so there is a social element to the session which is just as important as the dance, in combatting boredom and distracting from the hospital environment for a short while.
"Talking of discos, I have had the pleasure of holding a weekly 10-minute virtual disco which is an opportunity for staff to take a break, unwind and get moving. Earlier this year Strictly Come Dancing's Robin Windsor offered to help run a weekly session for Trust staff to help people get up and energised and learn some dance moves.
"Due to commitments in the West End he was unable to continue with these so I offered to step in and keep people moving. It is a great way for staff to stay energised and have a break from work and improve overall mental wellbeing for just a few moments."
The shortlist of nominees will be announced in the coming weeks and we wish Angela Conlan all the best in becoming shortlisted for this award.
We are sorry you did not find this page helpful
Tell us how we can improve this page