Oxford Health's mental health support teams in schools that are now supporting 32,000 young people have been showcased during the 2020 Youth in Mind conference – a special event catering for anyone working with children and young people in Oxfordshire.
Billed as the only event of its kind giving a comprehensive picture of the NHS, council and third sector services for young people, the day saw hundreds of youth professionals come together to raise awareness of mental health services while attendees learn and share best practices.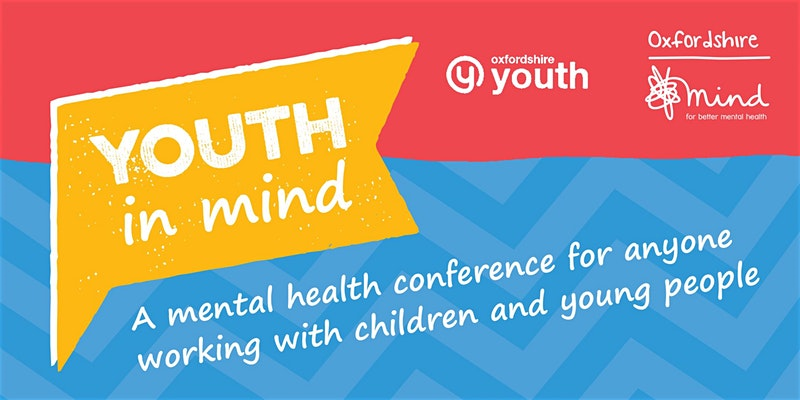 National and local expert speakers included Paul Farmer, chief executive of the charity Mind; Maddie Dinwoodie – deputy chief executive of UK Youth, Lucy Butler, drector of children services for Oxfordshire County Council and Andrea Shand,  Oxford Health's head of service for CAMHS and Eating Disorder Transformation.
Andrea spoke to delegates how the trust is transforming children and young people's mental health provision with new support teams that have been embedded in 79 primary and secondary schools.
Mental Health Support Teams (MHST) were created in two waves of funding through a Government trailblazer scheme. Working out of two bases – Cheney School in Oxford and BYHP in Banbury – our specially trained teams work in tandem with schools and colleges to support young people with mild to moderate issues.
These include stress and exam pressure, anxiety, low mood, depression, common behavioural problems, friendship issues, low esteem, hyperactivity and issues stemming from social media.
MHSTs are designed as part of Oxford Health's overall CAMHS (child and adolescent mental health service) offer to children and young people and their schools.
Their aim is not to replace any of what is already on offer within schools but provide early intervention.
Approximately one in eight of children and young people aged 5 to 19 in England today have a diagnosable mental health problem.
Children and young people with mental health problems are more likely to have negative life experiences early on, which can damage their life chances into adulthood.
Half of all mental health conditions are established before the age of 14, early interventions can prevent problems escalating and can have major societal benefits.
MHST support is given in different forms; from 1-1 support, targeted groups, workshops and assemblies, peer mentoring and consultations.
In primary age children we work with parents on helping overcome children's fear and worries and behavioural issues. In secondary education we work directly with the young person.
Oxford Health is applying for further funding in Wave 3 and 4 of the trailblazer scheme, with the hope of expanding into other areas of the county not yet covered.
Referrals to the service can be made via https://secureforms.oxfordhealth.nhs.uk/mhst/
Also on display at the 2020 Youth in Mind conference were our hard hitting series of five Short Films About Mental Health that cover topics such as anxiety, psychosis, personality disorders , neurodiversity and good mental health and wellbeing.
You can view them all at
Last year Oxford Health Charity donated £2,000 to enable the creation of a Youth in Mind directory of services that schools, youth groups, medical professionals and the public can use.
2020 Youth in Mind  took place at the King Centre, Oxford on February 12 and was organised by Oxfordshire Mind and Oxfordshire Youth – the county's leading organisation for the youth sector.
We are sorry you did not find this page helpful
Tell us how we can improve this page
Published: 12 February 2020