As Eating Disorder Awareness Week 2022 draws to a close, we are recognising the work that Oxford Health's specialist team carries out at the 12-bed inpatient unit for adults in Wiltshire.
The multi-disciplinary team aims to support patients and their loved ones in the journey from hospital admission to discharge, in recovering from an eating disorder or achieving stabilisation, which can often take several months.
Eating disorders are serious mental illnesses that involve disordered eating behaviour. This might mean limiting the amount of food eaten, eating very large quantities of food at once, getting rid of food eaten through unhealthy means or a combination of these behaviours.
Eating disorders effect males and females of all ages, can cause serious harm and may be fatal – anorexia has the highest mortality rate of all mental illnesses. But even though they are serious illnesses, eating disorders are treatable.
All patients and service users who receive NHS care and support from Oxford Health are encouraged to provide reviews of our teams and the service they have received on the independent I Want Great Care website.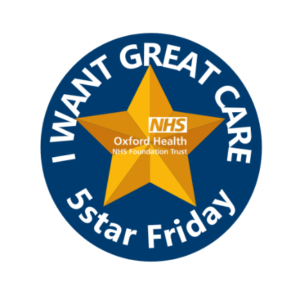 One patient who took time to leave a review of how much they value our #oneOHFT team at Cotswold House recognised the staff as being "supportive and understanding," and added "they get to know patients well and work alongside them to individualise care."
Another service user commented on "a smooth move from outpatient treatment to inpatient was important," and added they "felt this was accomplished: I have every faith in the treatment here."
The service provides holistic, patient-centred care, from a range of practitioners including nurses, nurse associates, support workers, psychologists, family therapist, a dietician, and psychiatrist.
All feedback is important to our services as it not only helps us listen to patients, family, and carers, but also enables us to make improvements as we strive to uphold our values of being 'Caring, Safe and Excellent'.
Other comments among the reviews included a couple of recommendations. One from a Cotswold House patient requested "more information on the website and information books."
Another service user suggested: "It would be wonderful to be able to speak more often with the senior team that makes the most important decisions regarding our care; I appreciate that this would be difficult. Sometimes it can be hard when you feel that a decision has been taken against you, or you feel that another patient has been discharged at a lower BMI than you have been told you are allowed."
Following this feedback, Sophie Black who is interim Senior Modern Matron at the unit, said the consultant psychiatrist and senior matron will be attending the Community Matters meeting more routinely, alongside the matron and ward managers who already attend.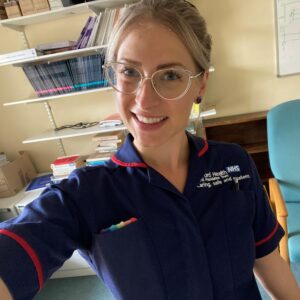 Sophie added: "I am immensely proud of the continuous hard work from all of our staff, who provide holistic patient-centred care and facilitate excellent outcomes. They demonstrate a clear passion for the specialism and work collaboratively and creatively with our patients and their families. We have seen a real shift in acuity and demand for this client group since the pandemic, but our staff have used this as an opportunity to learn, with an emphasis on compassion for one another."
A week of activities
This year at Cotswold House Marlborough, our Occupational Therapist Amy Linfield has co-created a week of activities with the patients which include creating a 'Self-Soothe' box, painting tablecloths with an art tutor, plant pot painting for a sunflower competition, and tie die t-shirt making.
All the staff and patients will be wearing these t-shirts and other bright colours today (Friday, March 4) with BEAT stickers. The patients will also be starting a project to provide tips to GP's on which questions to ask and how to facilitate early intervention.
For more information on Cotswold House click here.
We are sorry you did not find this page helpful
Tell us how we can improve this page