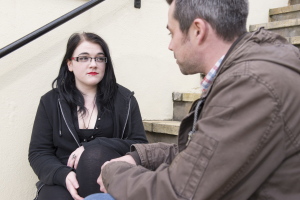 Agencies from Oxfordshire and Buckinghamshire have collaborated to form specialist safeguarding teams, dedicated to protecting vulnerable adults and children.
The Multi Agency Safeguarding Hubs (MASH) will make sure public organisations work together as closely and quickly as possible to ensure that children and adults who are at risk are kept safe. The co-locating of key safeguarding agencies will enable earlier identification of risks to vulnerable people in and a more coordinated, effective and timely manner. This will in turn contribute to improved outcomes for children and vulnerable adults.
Buckinghamshire MASH
Based at Aylesbury Police Station, the Buckinghamshire MASH, which officially began operating on 22 September, has staff from the police, health, children's social care and adult safeguarding team.
Anyone with a concern about a child should contact: 0845 460 0001 (First Response Team). For concerns regarding adults, contact: 0800 137 915 (Careline)
More information can be found here.
Oxfordshire MASH
The Oxfordshire MASH project has been led by a multi-agency steering group, chaired by the Assistant Chief Constable of Thames Valley Police. The group includes representatives from adult and children's social care, health, trading standards, the fire and rescue service and the probation service.
Referrals to the MASH can be made using the MASH Enquiry Online Referral Form which can be found here.
Professionals wanting to make a new safeguarding concern (MASH enquiry) on a closed case, should call 0845 050 7666.